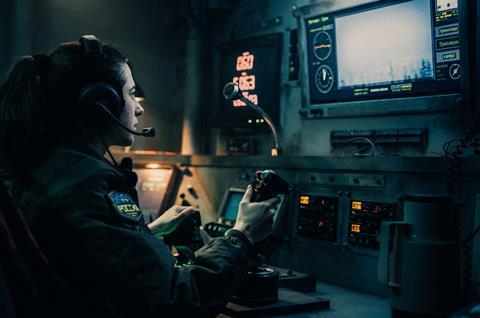 Dutch producer Revolver Amsterdam is in Berlin meeting with US and European sales agents and financiers on a trio of projects as it steps up its strategy of working with international partners on globally appealing content.
Raymond Van Der Kaaij is taking meetings on The Occupant, a sci-fi about two sisters that echoes Arrival and The Revenant. Hugo Keijzer will direct and Revolver Amsterdam is producing with Maurice Schutte, whose short film trailer to The Occupant: Prologue went viral on YouTube.
The roster of $1.5m-$5m projects includes two from South Africa: Brett Michael-Innes' school bus tragedy The Dam, and Durban Film Market grantee drama The Bursary, to be directed by debut Zulu director Nomawonga Khumalo.
"For us this is about how we expand in this fast-changing landscape and remain relevant," said Van Der Kaaij, whose company is increasingly taking on an executive producer role that encompasses strategic development and packaging.
Revolver Amsterdam will continue to access European funds (as it did with Hubert Bals on Felipe Bragança's Brazilian drama and 2017 Sundance selection Don't Swallow My Heart, Alligator Girl!) while looking to private US sources to help filmmakers from under-exploited regions.
"We're working on both English language films with a focus on the United States and bridging Europe and the US, as well as with talent from emerging markets and underrepresented groups," he said.
Revolver Amsterdam recently joined as producer on Paz Encina's upcoming Paraguayan environmental drama Memories From The Forest [pictured] with Louverture Films from the US and multiple European partners on board. Also coming up are Turkish coming-of-age drama Oil which UTA Independent Film Group brought to its attention and is set to shoot later this year.