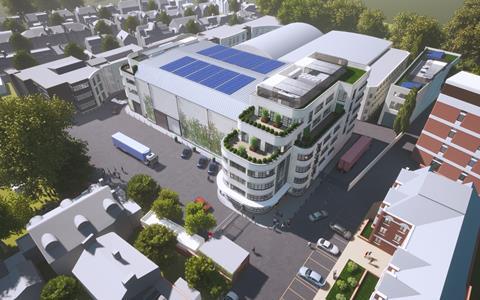 The UK's Ealing Studios has received planning permission from Ealing council for a new expansion adding over 50,000 sq ft of facilities.
It includes a 14,000 sq ft stage, 10,000 sq ft of new workshops and 35,000 sq ft of additional offices. The expansion includes £20m of local investment and qualifies under the Net Zero Carbon Scheme.
Ealing Studios is dubbed the world's oldest film studio and celebrates its 120th anniversary this year.
Recent films to shoot at the studio include Darkest Hour, Downton Abbey and One Night In Soho.