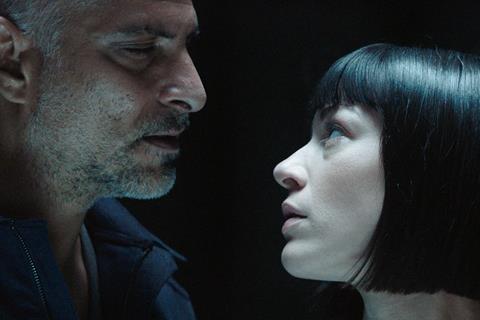 Sebastian Cavazza and adult star Stoya feature in the story of a cosmonaut who is accompanied on a mission to explore the Alpha Centauri star system by a female android programmed to fulfil all his needs.
Lazar Bodroza directed from a screenplay by Dimitrije Vojnov based on a story by Zoran Neskovic. Aleksandar Protic, Jonathan English and the Film Center Serbia produced.
Grindstone will reléase through its Lionsgate Home Entertainment release in March 2019.
Ederlezi Rising recently premiered at the International Film Festival Belgrade where it won best actor and actress prizes, as well as the Belgrade Victor Award for Best Serbian Film.
English and Arclight's Ruzanna Kegeyan negotiated the deal with Stan Wertlieb and Ryan Black of Grindstone Entertainment.
"Ederlezi Rising has proven to be an audience charmer both on the festival circuit and in the marketplace," Arclight Films CEO Gary Hamilton said. "We are delighted to be in business with the outstanding Grindstone team again and know that they are going to be great partners on this fun and adventurous film."
Wertlieb and Black added, "Ederlezi Rising is as original a sci-fi film as we have seen in years. Artificial intelligence will never be the same."