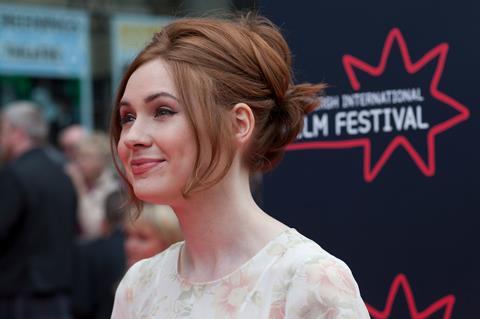 Edinburgh International Film Festival (EIFF) has launched the search for a chief creative officer, as uncertainty remains over plans for this year's edition.
The newly created role will be charged with developing and driving forward a "creative vision" for the festival, which usually takes place in June but was postponed in 2020 due to the pandemic.
The appointment will be made by EIFF's parent charity organisation, the Centre for the Moving Image (CMI), and the role also includes overseeing future plans for the independent Filmhouse cinemas, in Edinburgh and Aberdeen.
There had been plans to recruit a new artistic director for the festival, following the departure of Mark Adams in November 2019. But Ken Hay, CEO of CMI, said the new appointment would not represent a direct replacement.
"What we haven't set out – because we want to get this new person in first – is what kind of programming support we need to deliver on their creative vision," Hay told Screendaily.
"We'll first get this senior person to develop and create that creative vision and the second stage will be discussing how that is executed."
The new appointment would report to Hay, who said he expected to conduct interviews in April and hoped to have the role filled by mid-summer, with their first festival set for 2022.
However, the fate of this year's EIFF remains uncertain. With no festival dates or even opportunity to submit films for selection, some are questioning whether it will go ahead at all while others claim it will be an online-only event in August.
"We continue to look at all options for this year's festival," said Hay. "The variety of plans we have come up with over the last several months constantly have to be rethought and rewritten, depending on the [pandemic] situation.
"What is inevitable is that it will be very different in shape and scale of what normally happens and, inevitably, it will be primarily online."
He pointed to the EIFF Youth Weekender, which was set to take place as a physical event, connecting young audiences with films, but will now run online from February 26-28.
"We are using the disruption of Covid as an opportunity to try different things and exploring how to maintain key aspects of the festival throughout the year, rather than cramming everything into a fixed eight or 10-day period," said Hay, who added that further details of this year's festival will be outlined in the coming weeks.
Looking ahead, Hay said maintaining a "core independent spirit and voice" was critically important but added: "What that actually looks like in practice is the thing on which we're constantly going to have to challenge ourselves on over the coming years."
"Temple of film"
The CMI is also behind a proposed new home for the Filmhouse cinema and EIFF, labelled a "temple of film" in Edinburgh city centre, which will cost £60m and is set to be completed by 2025.
Hay said of the project: "We submitted the full planning application just before Christmas, and are in discussions with the planning departments of the City of Edinburgh Council. A public consultation period, which ran from just before Christmas through to the beginning of February, received over 600 responses, of which 83% were in support of the project."
Predicted to attract 800,000 visitors a year, more than double the Filmhouse's usual numbers, the building (which would be situated on Festival Square, about a five-minute walk from the current location) will feature five underground cinema screens, a studio theatre which can also be used to show films, stage exhibitions and live performances, and a 180-capacity event and conference space.
The five main screens will have a total capacity of 828, compared to 455 in its existing home, a former church on which development has been ruled out.