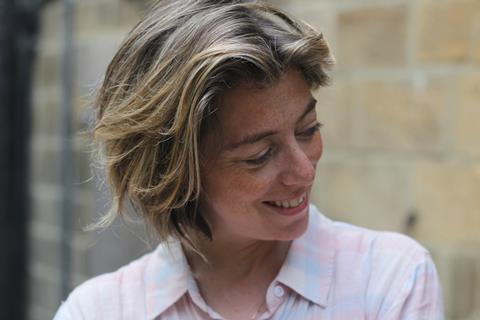 Edinburgh International Film Festival (EIFF) has today revealed Glasgow-born screenwriter Nicole Taylor as the next EIFF Screenwriter-in-Residence
The appointment will see Taylor receive a bursary of £7,500 and access to the four Edinburgh universities between now and June 2018, when the 72nd edition of the film festival will take place.
During this time Taylor will have the opportunity to develop film and TV project ideas with science and humanities researchers.
Taylor most recently wrote BBC One's well-received three-part series Three Girls about the Rochdale grooming scandal. It averaged a consolidated audience of 8.1 million on BBC One and more than nine million requests for the series were made on BBC iPlayer.
Prior to that Taylor's multi-BAFTA nominated single drama, The C Word, starring Sheridan Smith, was produced for BBC One. She has also written on numerous series, including Indian Summers for Channel 4, The Hour for BBC Two, and Ashes to Ashes for BBC One.
Her feature Country Music has just completed filming in Glasgow - directed by Tom Harper, produced by Faye Ward and stars Julie Walters, Sophie Okonedo and Jessie Buckley. The film was developed and financed by the BFI (awarding funds from the National Lottery), Creative Scotland and Film4.
Taylor said: "I am so delighted and grateful to have been chosen as the EIFF's Screenwriter in Residence. I can't think of a more valuable opportunity for a screenwriter than access to the great brains and great work of Edinburgh's universities. I'm so excited about the year of discussions that lie ahead, which I hope will be touch paper for new ideas and new work".
The programme is developed in partnership with Wellcome and with the Beltane Public Engagement Network, who provide links and facilitate access to research at The University of Edinburgh, Heriot-Watt University, Edinburgh Napier University and Queen Margaret University.
Mark Adams, artistic director at EIFF commented: "We are thrilled that Nicole will be the latest EIFF Screenwriter-in-Residence. She is a real talent, delivering striking new work and look forward to seeing what she will be achieving with the research opportunities on offer."