EXCLUSIVE: The Works closes UK, Germany, Asian deals on romance.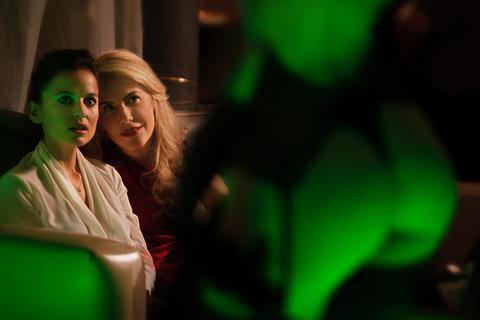 UK sales outfit The Works International has inked a number of deals on Colin Kennedy's debut romance Swung ahead of the film's world premiere at the Edinburgh International Film Festival (June 17-28).
Swung has sold to the UK (Metrodome), Australia/New Zealand (Rialto), Germany (Meteor), Japan (AT Entertainment) and South Korea (Double & Joy).
Directed by former Screen International Star of Tomorrow and BAFTA Scotland-winner Kennedy and produced by Brian Coffey (Starred Up), Elena Anaya (The Skin I Live In), Owen McDonnell (Saving The Titanic) and Elizabeth McGovern (Downton Abbey) star in the story of an encounter in the swinging scene, which has an unexpected impact on a couple's relationship.
Ewan Morrison's script is based on the novel of the same name. The project was financed by Creative Scotland and Boudica Films.
Clare Crean, head of sales for The Works, said: "The response to Swung has been fantastic. We are thrilled to be working with Metrodome and look forward to them bringing this sexy and stylish film to UK audiences."
Giles Edwards, head of acquisitions at Metrodome, said: "Swung is by turns valiantly uncompromising, unerringly provocative, hilariously bold, sassily smart, authentically sexy and unexpectedly moving.
"Our friends at Sigma Films have a fierce track record in nurturing such talent and it's a delight to be working with them again."