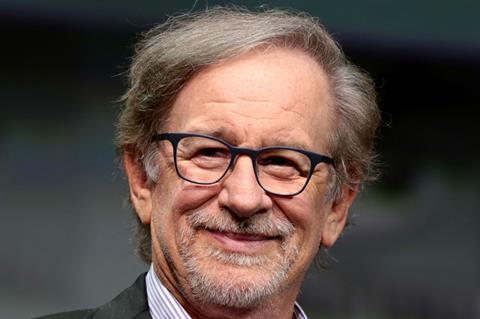 Writer-producer partners Edward Kitsis and Adam Horowitz have signed on as executive producers and showrunners of Amazing Stories, Apple's anthology series reboot with Steven Spielberg on board as executive producer.
Kitsis and Horowitz, best known as writers on Lost and creators of fantasy series Once Upon A Time, step in after the departure of original showrunner Bryan Fuller and his executive producing partner Hart Hanson. Fuller and Hanson left Amazing Stories earlier this year, reportedly over creative differences.
The reboot, from Universal Television and Amblin Television, will use different writers and directors to tell a variety of genre stories. Darryl Frank and Justin Falvey also serve as executive producers.
The original series, which Spielberg co-created for NBC and ran from 1985 to 1987, included episodes directed by Joe Dante, Robert Zemeckis, Martin Scorsese and Spielberg himself.
Kitsis and Horowitz, who also wrote the feature Tron: Legacy and created the animated TV series Tron: Uprising, are currently working on the seventh and final season of Once Upon A Time. They recently signed a four-year extension to their overall deal with ABC Studios.