Former James Bond actor will receive the European Achievement in World Cinema award.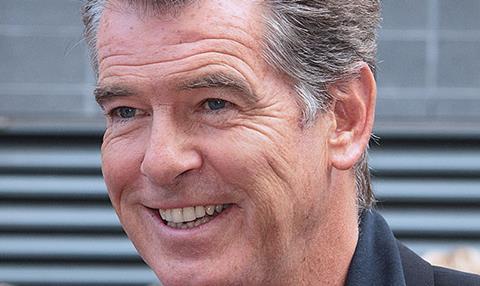 In recognition of an extensive career both in front of the camera and behind the scenes as a producer, the European Film Academy will this year present Pierce Brosnan with its honorary European Achievement in World Cinema award.
He will be a guest at the 29th European Film Awards Ceremony on December 10 in Wroclaw.
Brosnan's numerous film credits include The Thomas Crown Affair (1999), The Matador (2005), Mamma Mia! (2008), The Ghost Writer (2010) and The November Man (2014).
From 1995 to 2002, he starred as James Bond in Golden Eye, Tomorrow Never Dies (for which he received an EFA nomination), The World Is Not Enough and Die Another Day.
In addition to working in front of the camera, Brosnan launched his own production company and has produced 11 films including The Nephew (1998), The Match (1999), Laws of Attraction (2004), The Greatest (2010) and I.T. (2016).
Brosnan most recently completed production on Martin Campbell's thriller The Foreigner co-starring Jackie Chan.
He is currently filming director Marc Webb's The Only Living Boy In New York with Jeff Bridges. The actor will next star in an adaptation of Ernest Hemingway's novel Across The River And Into The Trees, directed by Martin Campbell.