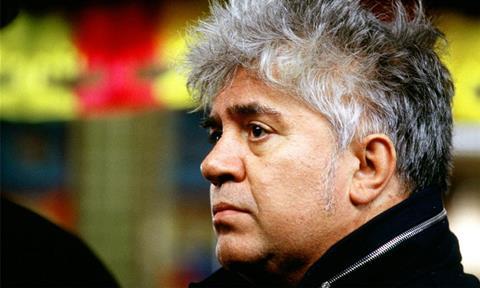 Agustin and Pedro Almodóvar's production company El Deseo is producing Isabel Coixet's next feature Nieva En Benidorm (literally, Snowing in Benidorm) that will shoot in 2019. El Deseo previously produced Coixet's My Life Without Me and The Secret Life Of Words.
Coixet, whose most recent feature the English-languageThe Bookshop screened in competition at the Berlinale earlier this year, is presently writing the feature, on which no further details are yet confirmed.
Nieva En Benidorm is one of many projects the Madrid- based El Deseo has on the go. It is also in post on Pedro Almodóvar's new film Dolor y Gloria (Pain And Glory) that wrapped last week. "We have already seen a first cut, " said Agustín Almodóvar of the film, which Pedro edited as he shot, as usual. "Next week we'll have a very close version to the final edit."
Dolor y Gloria is about a film director in the twilight of his career. It reunites Almodóvar with Antonio Baderas and Penélope Cruz and the prolific Alberto Iglesias is working on the music.
El Deseo is now developing La Deuda by Argentinian director Gustavo Salvador Fontan with Argentina's Lita Stantic Producciones, with whom it previuosly collaborated on Lucretia Martel's The Holy Girl, and co-producers Motore and MaravillaCine. The Debt will focus on a mother and daughter relationship and will star Belén Blanco.
Pedro Almodóvar, Agustin Almodóvar' and El Deseo's head of production Esther García presented Luis Ortega's 1970s-set thriller The Angel in the Pearls section of the San Sebastian Film Festival this week. The film premiered in Un Certain Regard at Cannes and was unveiled this week as Argentina's foreign-language Oscar submission and has been a big hit in its home territory.
El Deseo has forged strong co-production links with Argentina – it recently co-produced Martel's Zama as well as Damian Szifron's Wild Tales (with K&S Films) – but Almodóvar and Garcia are critical of Spain's present state funding system, which is making it hard to put together international co-productions.
"You have to spend half of your investment as a producer in Spain," García explained in reference to the difficulty of putting together financial co-productions. "Things get difficult too with normal co-productions because the points system set-up makes it very difficult to fit the requirements for public support." Zama, they point out, had no access to any state support.
And in the least suprising development of the week, El Deseo confirmed it was talking to Netflix about producing a Spanish-language TV series. Asked about the impact of platforms such as Netflix in the industry's landscape, both García and Almodóvar agreed: "We should see it as an opportunity." El Deseo wishes there will be "room for auteur cinema" in the new context.