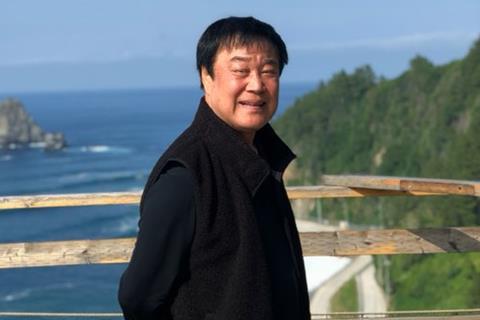 Veteran South Korean producer Lee Choon-yun, whose Whispering Corridors horror series helped launch the renaissance of Korean cinema, died last night (May 11) in Seoul of heart failure.
Born October 21, 1951, Lee was 69 years old.
The local film industry has mobilised to organize his funeral as an "industry funeral" on May 15. In addition to being a prolific producer, Lee was known as a stalwart "elder brother" to the community, fostering careers and spearheaded causes such as the defense of cultural diversity in the Screen Quota movement and of freedom of expression when the Busan International Film Festival (BIFF) was under fire from the Park Geun-hye administration's blacklisting.
Former BIFF founder and current Gangneung International Film Festival chairman Kim Dong-ho is head of the funeral organising committee, which also includes director Im Kwon-taek, Korean cinema golden age star Shin Young-kyun and a raft of well-known actors, filmmakers and festival organizers such as Bong Joon Ho, Lee Chang-dong, Son Ye-jin, Ha Jung-woo, Jay Choi and Lee Yong-kwan.
Lee Choon-yun's most recent films included director Zhang Lu's drama Gyeongju (2014), which screened in the Locarno film festival's Competition and at Toronto, and The Terror, Live (2013), which was a local box office hit that clocked up more than 5.5 million admissions and sold to multiple territories including North America and Japan.
The Whispering Corridors high school horror series launched a raft of prominent actresses' careers, including that of Kim Ok-vin, who went on to star in Park Chan-wook's Thirst and Jung Byung-gil's The Villainess, both of which screened in Cannes, the former picking up the jury prize in 2009.
Lee also produced one of Park's early films, Trio (1997), as well as investing in films such as Art Museum By The Zoo (1998) and making cameo appearances in films such as Chung Ji-young's Unbowed (2012), starring Ahn-Sung-ki.
"Lee Choon-yun made diverse films that contributed to the rise of what we call the renaissance of Korean cinema in the early 2000s," said Kim Young-jin, chairperson of the Korean Film Council (KOFIC) and member of the funeral committee, speaking to Screen. "He was considerably influential to many film industry people as someone with seniority and whenever there was an issue or agenda that the industry needed to attend to, he played the role of a magnet at the very center of things – for instance, he was a leader in the Screen Quota movement and was instrumental in the formation and running of all sorts of film festivals.
"He was someone who positively influenced his seniors and juniors all around," Kim added. "He was originally a man of the theatre, but he had a significant affection for cinema and made many bold films while running a production company for a very long time, making many significant contributions to the film industry."
Lee was also on the BIFF board since 2016 in addition to being an intermittent advisor to the festival since 1997.