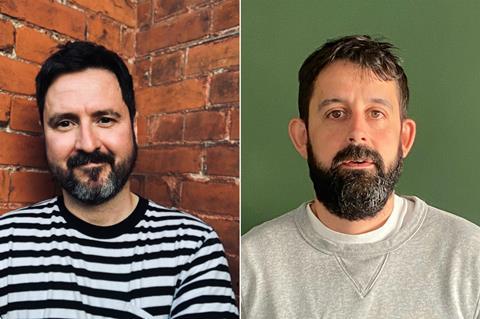 Element Pictures has appointed Michael Dawson and Lucas Ochoa as executive producers working primarily in television drama.
The new hires will start their roles in October in London at the production company whose credits include Emmy nominated Normal People directed by Lenny Abrahamson.
Dawson will also oversee Element's Belfast office with a focus on growing the company's profile and projects in Northern Ireland.
He joins from Silverprint Pictures and was script executive and executive producer on four series of ITV's Vera starring Brenda Blethyn, and Chris Lang's Dark Heart. Prior to that he was at BBC Drama, BBC NI, ITV and Ch5.
Ochoa joins from Pulse Films where he was chief creative officer of the scripted division and most recently served as executive producer alongside Thomas Benski on British crime drama Gangs Of London for Sky Atlantic and AMC. He also produced American Honey and documentary XY Chelsea for Showtime, and was executive producer on Rob Eggers' horror/thriller The Witch.
Both will report directly to Ed Guiney as the lead on development and production, while Andrew Lowe will remain across all key decisions from a business affairs and commercial standpoint. Guiney and Andrew Lowe (pictured) founded the production company based in Dublin, Belfast and London in 2001.
Element's credits include Room, and The Favourite. Coming up are releases of the features Herself and The Nest, while BBC adaptation of Sally Rooney's BBC show Conversations With Friends is in pre-production.