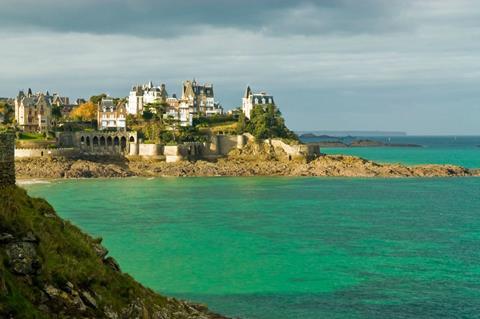 The 31st edition of Dinard Film Festival, the annual celebration of British cinema in northern France set to run from September 30-October 4, has been cancelled due to rising Covid-19 cases in the region.
A statement on the festival's website said Dinard mayor Arnaud Salmon took the decision after the prefecture announced on Monday (September 14) that the department of Ille-et-Vilaine was going into the "red zone" in light of "worrying figures, constantly increasing".
The statement said festival heads felt it would have been "irresponsible to expose the health of our citizens, our public, guests, teams, volunteers, providers and partners".
It continued, "The current restrictions on gatherings, capacities and conditions of reception of the public no longer allow us to maintain the convivial spirit of the festival. The risk of deteriorating sanitary conditions and the possibility of a cancellation 72 hours beforehand would have had very serious financial consequences for the City."
This year would have marked the first for Dominique Green as artistic director. In a statement to Screen, Green said, "It is with great regret that we have had to say au revoir to the annual festival of British Cinema this year, albeit for reasons we all understand. It would however be amiss not to honour the talented film makers that made their features, documentaries, television series, TV films and shorts, available to Dinard and to whom we say merci."
The festival was scheduled to screen the European premiere of Francis Lee's Ammonite starring Kate Winslet and Saoirse Ronan.
Six films selected to play in competition were: Nick Rowland's Calm With Horses; Thomas Clay's Fanny Lye Deliver'd; Claire Oakley's Make Up; Bassam Tariq's Mogul Mowgli; Michael Caton-Jones' Our Ladies; and Simon Bird's Days Of The Bagnold Summer, which would have opened the festival.