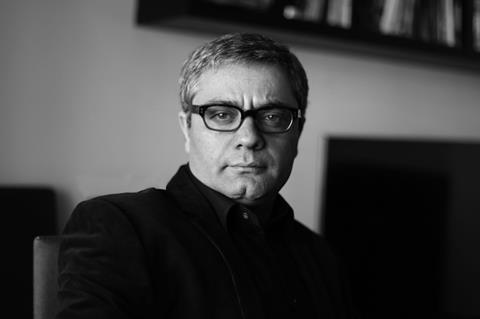 Iranian filmmaker Mohammad Rasoulof, whose new film There Is No Evil screens in Berlin's Competition this year, will not be allowed to come to Germany for its world premiere on February 28.
Last summer, Rasoulof was sentenced by the Iranian authorities to a year in prison and also faced a two-year travel ban because of his filmmaking.
"I am sorry that I will not be able to come to Berlin to watch the film alongside the audience; however, the right to choose between being present or absent at the festival is simply not mine," he said. "Imposing such restrictions very clearly exposes the intolerant and despotic nature of the Iranian government."
As for now, Rasoulof is living under extreme restrictions.
"The sentence wasn't executed and I haven't been put in prison. The travel ban is supposed now to be over but they [the authorities] don't seem willing to give me my passport back," the director said. "My situation is so unpredictable and the system that I am confronted with is so irrational that there is nothing I can foresee or predict about what is going to happen next."
"People like me have no choice but to try to find some small windows to escape the pressure,"
Speaking about the unusual circumstances in which he made his new feature, which tells the stories of four characters facing agonising choices over the death penalty, he said: "People like me have no choice but to try to find some small windows to escape the pressure,"
"The first idea was to break the film into four different short films. There is not such sensitivity about short films as there is about feature films," Rasoulof explained how he skirted around censorship laws. The four short films were shot by four different directors, all of them working under Rasoulof. "We pretended that each of these films had nothing to do with the others. They were shot in different locations and at different moments, with different crews."
Often, Rasoulof himself wouldn't be on set and his name wasn't mentioned in the crew lists. "I was in remote control of the situation," he said.
The four short films were then edited together into There Is No Evil (sold at the EFM by Films Boutique). "What was important for me here was to point to the issue of personal responsibility. When you are (living in) a despotic system, you as an individual, do you take responsibility for these acts or do you consider the responsibility is only in the hands of this despotic system. As (Vaclav) Havel put it, the most important freedom is the freedom to say 'no."
Finding a way to keep working
Whatever restrictions are currently placed on him, Rasoulof is not looking for a life in exile.
"I feel that the culture I know best, the people I know best and feel most familiar with, and love most, are the people are here (in Iran). This is the culture and geography that inspires me for my work and for my life. This is the place where I belong."
The director confirmed that he is working on new projects. "I sometimes am overtaken by fear and anguish - what if I have to go to prison, what if I cannot work any more. I realise very quickly that I can't consider this. I must pretend there are no restrictions and that I am free to do whatever I want. Until now, I've always found ways to get over these obstacles and to find a way to create,"
The director's films, including 2017 Cannes Un Certain Regard award-winning A Man Of Integrity, aren't shown in public in Iran but are available on pirated copies. "There are underground DVDs. You may find it strange but I myself buy my own films from these dealers. Very often, people ask for my films and I don't have them. I'll buy my own packs so I can give them to other people."