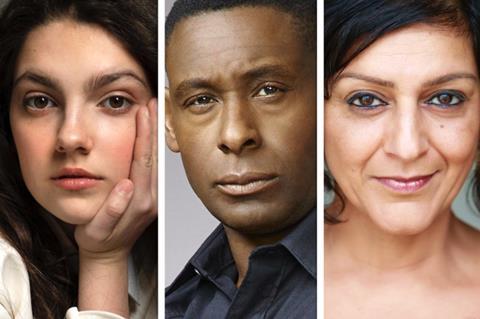 Rising talent Emily Carey, David Harewood and animation veteran Meera Syal have joined the voice cast of The Canterville Ghost, which Cinema Management Group is selling worldwide.
Previously announced cast on the family comedy Oscar Wilde adaptation are Stephen Fry as Sir Simon de Canterville, Hugh Laurie as Grim Reaper, Freddie Highmore as the Duke of Cheshire, Imelda Staunton as Mrs. Umney, Toby Jones as Reverend Chasuble and Miranda Hart voicing Algernean the Ghost Hunter.
The Canterville Ghost centres on grumpy, heartbroken, and cursed Sir Simon de Canterville who haunts every family that has lived in his ancestral home, Canterville Chase, for the past 300 years. When an American family moves in and are unimpressed by de Canterville's spectral antics tormentor becomes tormented. However when the truth about the curse is discovered, he regains hope.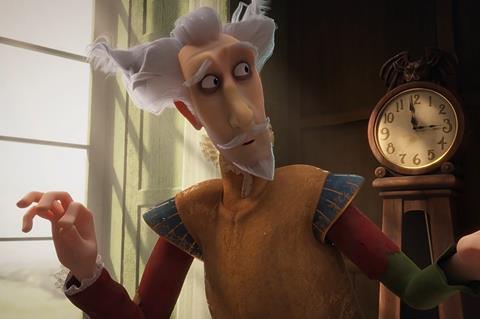 Playing the Americans are Carey (Wonder Woman, Where is Anne Frank?, upcoming GoT spin-off House Of The Dragon) as Virginia Otis, Harewood (Homeland, Arrow, Flash, Supergirl) as her father Hiram, and Syal (Yesterday, Doctor Strange and Paddington 2) as her mother Lucretia.
Kim Burdon directs the feature. Producing are Robert Chandler of Space Age Films and Gina Carter, managing director of Fry's Sprout Pictures. Production began with India's Toonz Media and the project has financial backing from US-based Align Group.
"We could not be more thrilled with the outstanding VIP voice cast which has been recruited for The Canterville Ghost by producers Robert Chandler and Gina Carter," said CMG president Edward Noeltner, who has already struck more than a dozen pre-sales and will continue talks with buyers at next week's market.
"We are confident that once distributors hear these amazing performances, they will understand why Oscar Wilde's classic endures to this day and delight in the update the writers have brought to make the film both authentic and thoroughly contemporary – much like the original captured the zeitgeist of its time."