Timeless Films and Ambient Entertainment announce cast for upcoming animation.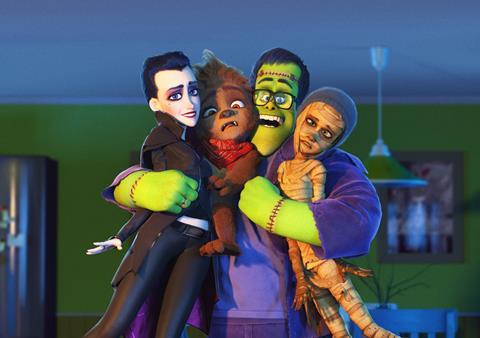 Emily Watson (Everest, War Horse) and Harry Potter star Jason Isaacs have joined the voice cast for 3D animation Happy Family.
The cast also includes Nick Frost (Shaun of the Dead), Jessica Brown Findlay (Downton Abbey), Celia Imrie (The Best Exotic Marigold Hotel) and Catherine Tate (Doctor Who).
Production and sales outfit Timeless Films is handling worldwide sales on the project and will be presenting new footage from the film at the American Film Market (AFM) (Nov 4-11) next week
Co-producer Ambient Entertainment has partnered with Warner Brothers in Germany, Austria, and Switzerland.
The film is directed by Holger Tappe, who previously made Animals United, which was also produced by Timeless and Ambient.
Based on David Safier's best-selling novel, with a script by Catharina Junk and Safier, Happy Family is a family adventure that follows the very much unhappy Wishbone clan - under pressure and constantly at each other's throats.
When they are cursed by an evil witch and transformed into their own monstrous party costumes, they must pull together to battle real-life beasts; reverse the curse; and prove that even a vampire, a mummy, a werewolf, and Frankenstein's monster can eventually form one big happy family.
Ralph Kamp of Timeless Films said the company was set to "reveal a little more of the project at the AFM next week".
Ambient Entertainment specialize in CGI animated film production and have produced the likes of Impy's Wonderland and Tarzan in recent years, while Timeless Films projects include Postman Pat: The Movie and Justin And The Knights Of Valour.
Timeless Films' upcoming slate includes Rock Dog from Oscar-nominated director Ash Brannon, and Extinct from Arc Productions both in the works, in addition to a number of anticipated live-action feature titles, including Bobby Moore-documentary Bobby and St. Andrews golf-drama Tommy's Honour.