Two-time Goya-winning actress Emma Suarez, best known internationally for Julieta, has signed to star in Volcano (Sumendia) for Spanish writer-director Miguel Ángel Jiménez.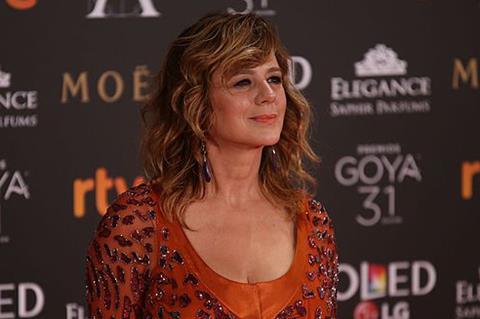 Volcano is co-produced by Giorgos Karnavas and Konstantinos Kontovrakis' Athens-based production company Heretic. The project will access the new Greek cash rebate system that was launched in April.
The film is about a woman who receives life-changing news and takes a trip with her closest friends to the Greek islands. Greek actor Akilas Karazisis and Gaizka Ugarte also star.
It will shoot primarily on the Greek island of Nisyros, as well as on location in Kos, Athens, and Bilbao in Spain. Director Jiménez, whose credits include Chaika, co-wrote the screenplay with Luis Moya Redrado and Koldo Gamboa Gangoiti.
Volcano is a co-production beween Heretic and Spain's Kinoskopik Film Produktion. Luis de Oza and Javier Arsuaga are executive producers. The project has backing from Eurimages, Basque Government, ETB, the Greek Film Centre and Ekome.