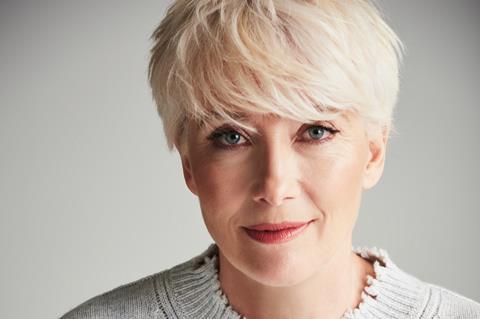 London and LA-based sales agency Cornerstone Films has boarded upcoming comedy Good Luck To You, Leo Grande, which will star Emma Thompson.
Cornerstone will handle international sales and distribution and will commence sales at the AFM, which will take place virtually this year from November 9-13, co-repping the US sales rights with CAA Media Finance.
The film will be directed by Sundance award-winning director Sophie Hyde (Animals, 52 Tuesdays) from a script by British comedian Katy Brand and will be produced by London-based Genesius Pictures.
Producer is Debbie Gray (Mrs Lowry And Son, Northern Soul) and the film is due to go into production in London in early 2021.
Thompson will star as Nancy Stokes, a widow who desires some fresh adventure and good sex. In order to achieve this, she hires the services of Leo Grande, a sex worker in his early twenties, for a night of bliss.
It marks the first joint project between Cornerstone and Gray, who are partners in recently-launched Australian firm The Reset Collective.
It will be the third feature directed by Australian filmmaker Hyde, whose Animals debuted at the Sundance Films Festival in 2019 and will be released in the US on November 10, while 52 Tuesdays won a directing award at Sundance in 2014 and a Crystal Bear at the Berlinale.