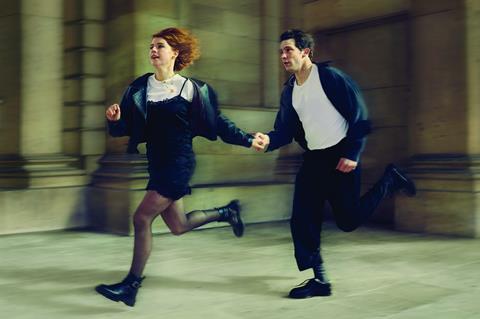 The UK's National Theatre (NT) is to make its first original film with a screen production of William Shakespeare's Romeo & Juliet starring Josh O'Connor and Jessie Buckley.
The production was first announced last year, intended for stage at the National Theatre's Lyttelton theatre in London this summer.
That theatrical run was withdrawn due to the coronavirus pandemic. However, the NT has reimagined it as a 90-minute filmed version, directed by NT associate Simon Godwin, and adapted for screen by Emily Burns.
David Sabel, head of digital at the NT, will produce the film through his Sabel Productions.
Executive producers are Rufus Norris, director and joint chief executive of the NT; Dixie Linder of Cuba Pictures; David Horn of Great Performances; Christine Schwarzmann and Darren Johnston of No Guarantees; and Philip Edgar Jones of Sky Arts.
Rehearsals start from November with shooting underway in December, and a premiere expected in spring 2021.
It will make use of all areas in the Lyttelton Theatre space, shooting on its three stages but also backstage and other parts of the building.
The project is planned for a television release only in the UK and US, on Sky Arts and PBS respectively. Work is ongoing regarding distribution deals in other territories.
Buckley and O'Connor were both named Screen Stars of Tomorrow in 2017 and 2016. Alongside them in the cast are Fisayo Akinade, Deborah Findlay, Tamsin Greig, Lucian Msamati and Shubham Saraf.
The NT has broadcast live performances to cinemas across the UK for over 10 years, including 2014's War Horse, 2018's King Lear and Phoebe Waller-Bridge's one-woman Fleabag last year. The latter title grossed £4.4m at the UK-Ireland box office in a run that lasted several months.
This will be the first time the NT has created an original production solely for the screen.