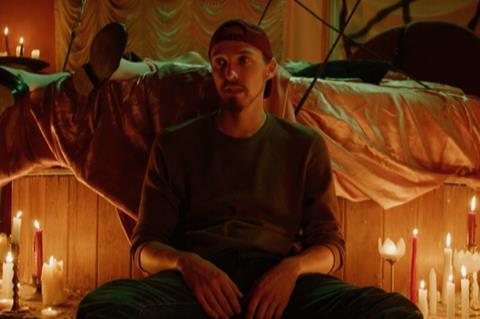 Shaked Berenson's Los Angeles-based worldwide sales and distribution company Entertainment Squad has closed a couple of key deals on EFM horror comedy and Frightfest 2022 selection Mean Spirited.
Vendetta Filmes has acquired for Portugal and Exponenta Film for CIS the story of a failed YouTuber whose weekend in the Pocono mountains in the eastern US turns into a nightmare when a demon joins the party. Jeff Ryan directed.
Entertainment Squad's genre label The Horror Collective released Mean Spirited digitally in the US and UK earlier this month.
Berenson and his team are also engaging with buyers here on LGBTQ+ horror comedy Summoning Sylvia, which The Horror Collective will distribute theatrically in the US in spring.
Wesley Taylor and Alex Wyse co-directed the film about a gay bachelor party at a haunted house which takes a dark turn when one of the group's very straight brother-in-law arrives unannounced and the building's dark past resurfaces.