Deal for 51% of the Mark Gordon Company is worth $132.6m.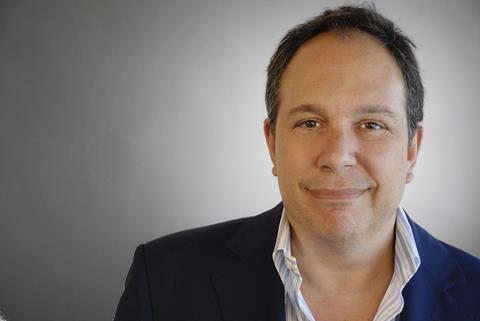 Entertainment One (eOne) and The Mark Gordon Company have partnered to create an independent studio that will finance and produce film, network, cable, and digital content, which eOne will distribute internationally.
The deal, in which eOne has taken a 51% stake, is worth $132.6m. As part of the deal, eOne will be able to buy the remaining 49% in The Mark Gordon Company after seven years.
The venture, led by Mark Gordon as CEO, will continue producing 'Mark Gordon' content and will also expand to finance projects by other producers. It will be based in Los Angeles.
Gordon, who set up his company in 1987, is a film and television producer with titles including Speed, The Day After Tomorrow, Saving Private Ryan, The Patriot, 2012 and Source Code as well as TV series Grey's Anatomy, Criminal Minds, Army Wives, and Ray Donovan.
Upcoming projects from its film division include the Untitled Steve Jobs Biopic, written by Aaron Sorkin with Danny Boyle attached to direct, and Arms and the Dudes, with Todd Phillips directing and starring Jonah Hill.
Gordon said: "As producers, we have been successful in bringing the vision of talented creators to large audiences. We can now expand our contribution to include financing and strong global distribution.
"There is a voracious appetite for premium original content worldwide. In order to realize the true value of our content, retention of rights ownership and control of international distribution are musts.
"In eOne, we have found partners that share our vision of supporting the creators and are immersed in the international marketplace with great ambitions to expand in the US. Together, we are building an alternative to the traditional studio way."
The Mark Gordon Company will complete its tenure with ABC Studios and continue to develop and produce film content across all genres, including the production of studio films.
eOne's US TV business will continue developing, financing and producing scripted and alternative programming, operating independently of The Mark Gordon Company.