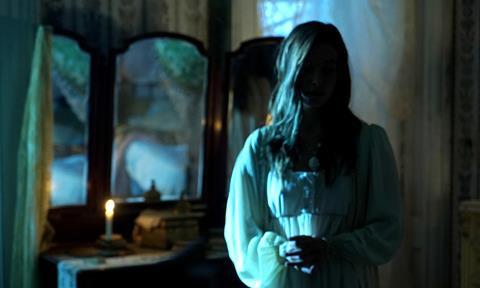 Epic Pictures' founders Shaked Berenson and Patrick Ewald have announced further output deals on their horror label, Dread Central Presents.
The company has closed a deal in Germany with Tiberius Film, who will release an initial batch of films that includes 1980's throwback slasher Terrifier, Imitation Girl, #Screamers, documentary To Hell And Back: The Kane Hodder Story, Zombiology: Enjoy Yourself Tonight, and Extremity.
BF Distribution will distribute across Chile, Peru, Bolivia and Ecuador, starting with Brian O'Malley's award winning supernatural thriller The Lodgers (pictured) in May, followed later this summer by Terrifier starring David Howard Thornton as the maniacal Art the Clown.
Tiberius Film managing director Wolfgang Carl said, "Dread Central is one of the most important horror brands in the market. We are very happy and proud to work with our long-standing partner Epic on Dread Central presents. We are looking forward delivering these great films to the German horror fans."
Carlos Hansen, BF Distribution president and CEO added: "We are excited to come on board with Epic and Dread Central at this new venture to bring to horror aficionados in Latin America the best of the genre hopefully building a label that horror fans across the countries will look up to it."
Epic announced earlier this year a partnership in Asia that includes creating a Mandarin-speaking site using the Dread Central brand, and struck a deal in Taiwan. Epic will be discussing additional output deals for the label and announcing the label's first original production in Cannes.
Dread Central Presents is a joint venture between Dread Central Media and Epic Pictures Releasing that aims to release 12 films theatrically a year and up to 24 on demand via the label.