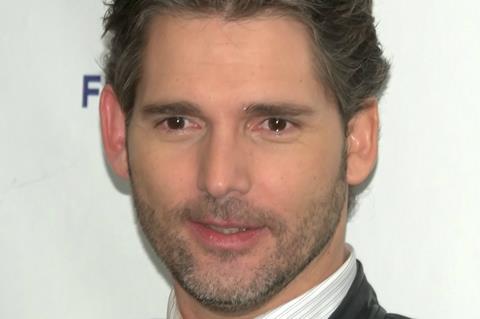 Filming has begun on Australian crime thriller The Dry starring Eric Bana alongside new cast additions Genevieve O'Reilly, Keir O'Donnell, and John Polson.
Bruna Papandrea's Made Up Stories is adapting Jane Harper's novel in which Bana plays his first Australian role in more than a decade. He plays Aaron Falk, a law enforcement officer who uncovers an old crime when he returns to his drought-ravaged hometown for the first time in 20 years to attend the funeral of his childhood friend, who allegedly killed his wife and child before taking his own life.
Roadshow Films will distribute The Dry in Australia and New Zealand. Irish-born O'Reilly (Star Wars franchise, the upcoming Tolkien) plays Falk's childhood friend Gretchen. Robert Connolly directs from a screenplay he adapted with Harry Cripps.
Sydney-born O'Donnell (Fargo TV series, Ray Donovan) will play detective Raco, and Australian actor, director and Tropfest founder John Polson is cast as school headmaster Scott Whitlam.
"We've been so excited about the prospect of making a film of Jane's brilliant book from the moment we read it," said Papandrea. "We couldn't be more pleased about how it's all come together – an amazing cast led by Eric, a terrific script, a top-notch crew and the awesome Rob Connolly at the helm. We're beyond thrilled!"
Connolly added, "It's an incredible gift in my career to be able to work with such a talented team to adapt Jane Harper's wonderful detective thriller The Dry for the screen and begin the adventure of working with a stunning cast of established and emerging actors. The added bonus is the chance to film in my home of Victoria in the exceptional landscape depicted in the book."
Papandrea, Jodi Matterson, and Steve Hutensky are producing The Dry for Made Up Stories. Bana and Connolly will serve as executive producers alongside Ricci Swart, Andrew Myer, Jeanne Snow and Meryl Metni.
The Dry is backed by production investment from Screen Australia in association with Film Victoria. It will shoot entirely in Victoria, across several regional locations in the Wimmera region.
Victoria's Minister for Creative Industries Martin Foley said, "Just four years ago, Jane Harper received the unpublished manuscript prize at the Victorian Premier's Literary Awards and now, The Dry is coming to the big screen. We are proud to back this production which will showcase the talents of Victoria's crews, the versatility of our locations and the state's reputation as a screen leader."
Film Victoria's CEO, Caroline Pitcher added, "We're thrilled to support this powerhouse collaboration between the highly acclaimed Made Up Stories, Robert Connolly and Eric Bana to adapt Jane Harper's novel for the screen. Together they are set to create an original, Victorian screen story that will absolutely captivate audiences worldwid