Director Lili Fini Zanuck partnering with Searching For Sugar Man producer John Battsek on the project.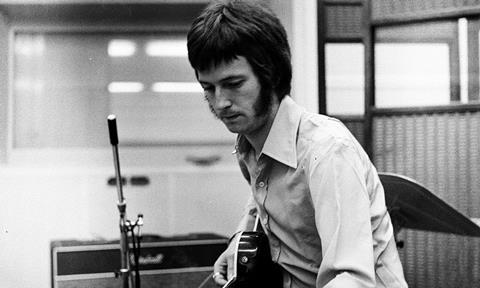 A new feature-length Eric Clapton documentary called Eric Clapton: A Life In 12 Bars is in the works, with footage set to be presented to buyers in Berlin.
Rush director Lili Fini Zanuck (who also won an Oscar for producing Driving Miss Daisy), Searching For Sugar Man producer John Battsek and BAFTA-winning Amy editor Chris King are collaborating on the film.
Altitude Film Sales is handling international sales with Altitude Film Distribution taking the film for UK distribution.
The filmmakers have been given access to performance clips, backstage footage, letters, and diary entries from the personal archive of Clapton (pictured above, credit: David Wedgbury).
The story will be told through Clapton's own words and songs alongside interviews with his friends, family, collaborators, and musical heroes including BB King, Jimi Hendrix and George Harrison.
Director Lili Fini Zanuck says: "Clapton's music is the foundation of our film – his commitment to the Blues, its traditions and originators is absolute from his earliest days."
Clapton, regarded by many as one of the greatest guitarists of all time, has won 18 grammy awards and is a three-time inductee into the Rock and Roll Hall of Fame.
He enjoyed success with bands The Yardbirds and the Bluesbreakers, Cream and Derek And The Dominoes, as well as with his solo career.
The film also covers his personal life, including his traumatic childhood, his struggle with drugs and alcohol and the death of his 4-year-old son Conor in 1991.
Will Clarke, Founder and CEO of Altitude Film Entertainment says: "Eric Clapton is one of only a handful of living musical legends and Altitude will relish the opportunity to bring his story to fans both old and new to the big screen. Working with incredible never-before-seen footage and wider material Lili and John have really struck at the core of what makes Eric Clapton such a wildly talented, complex and enduring icon."