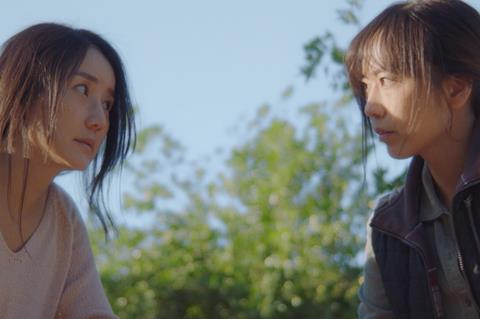 Los Angeles-based finance, production and sales company EST Studios has added another sales title to its Busan and AFM roster, boarding global rights to Dawning.
Korean-American filmmaker Young Min Kim, a seasoned VFX artist who worked on Spider-Man: No Way Home and The Batman, makes his feature directing debut on the psychological thriller in English and Korean which touches on mental health issues.
The story follows a trauma therapist who returns to her hometown to comfort her younger sister and is beset by haunting memories she tried leave behind. Kim Ellis, Veronica Kim, Philicia Saunders, VyVy Nguyen, Felix Park, Una Kim and José Villarreal star.
Kim served as producer alongside Jason Chao. The film screened at this year's LA Asian Pacific Film Festival, CAAM Festival, and Panic Festival.
"Mental health is a topic that the Asian American community tends to shy away from, therefore we want to use our platform to bring awareness to the subject," said EST's head of film and TV Juefang Zhang. "We hope that this film will spark meaningful conversations and aid in destigmatising topics surrounding mental health in the community."
Tenten Wei, Michelle Lee, and Zhang of EST Studios brokered the deal. EST will introduce the film to buyers at Busan.
The company's Busan Asian Project Market and AFM slate includes Beneath The Banyan Tree. Among recent sales titles are Sundance 2022 duo Maika and Every Day In Kaimuki, and EST Studios is producing K-Pops! and produced Tribeca Festival documentary entry Hidden Letters.