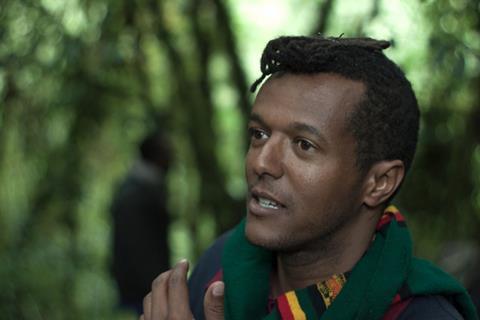 Ethiopian director Yared Zeleke whose drama Lamb premiered Un Certain Regard in 2015, is back in Cannes with a second feature project, provisionally called Sunbirds.
The part road-trip, part-thriller will explore global inequality, patriarchy and exploitation through the adventures of two sisters who flee rural poverty and head to the city.
Zeleke and Addis Ababa-based producer Mehret Mandefro are in Cannes with the project this year and as part of the first-ever Ethiopian delegation at the festival, an initiative spurred by the new African Pavilion.
"The protagonists are two diametrically opposed sisters who share a deferred dream and the self-determination to fulfil it," the director revealed. "Through the young women's eyes, the film explores how poverty compounded with patriarchy inevitably leads to exploitation."
Mandefro and Zeleke will be part of a presentation at the African Pavilion today, exploring shooting opportunities in the Horn of Africa territory as well as its attempts to a film industry and set up a co-production treaty framework.
Mandefro recently produced Zeresenay Mehari's Sweetness In The Belly, starring Dakota Fanning, and his breakthrough picture Difret.