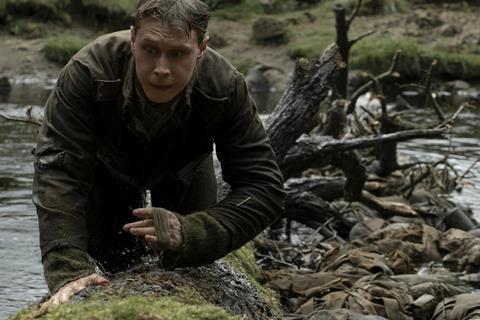 The total theatrical box-office gross dropped 70.4% for EU and UK cinemas in 2020, caused by major closures across multiple markets due to the Covid-19 pandemic.
Gross ticket sales for the 27 EU member states plus the UK stood at €2.13bn for 2020, down from €7.19bn for 2019.
The drop was more pronounced in the UK, where gross fell to £307.1m, from £1.25bn in 2019 – a drop of 75.5%.
The figures were prepared by the Council of Europe's European Audiovisual Observatory, and released in the 2021 edition of the Focus – World Film Market Trends report to coincide with next week's 2021 Cannes Film Festival.
Countries where cinemas struggled most include Cyprus (box office down 79.5%), Malta (down 78.6%) and Romania (77.4%); while those with smaller drops include Denmark (down 46.5%), Estonia (down 50.8%) and Finland (down 54.5%).
The picture was consistent across major European territories such as France (down 70.1%), Italy (down 71.6%), Germany (down 69%) and Spain (down 73.8%).
Admissions also dropped sharply in all territories, down 75% in the UK, 69.4% in France, 67.9% in Germany, 71% in Italy and 74.3% in Spain.
Across the EU and UK, admissions were down 70.2%.
Local films increase
However, there was better news for local European productions, which reached a record high of 39.7% of total admissions – up from 26.3% in 2019.
This was largely due to the delayed release of US blockbuster titles, such as Fast And Furious 9, with US share down from 68.2% to 49.4%.
The market share for European films reached record levels in several individual markets, including 55.6% in Italy, 50.4% in Denmark, 48.3% in the Czech Republic, 46.5% in the UK and 44.9% in France. For countries outside the EU, Turkey received the highest market share for local films with 80%.
Film production in the EU and UK also fell in 2020, with production stopping in many countries in March following the wide outbreak of the pandemic, before resuming in early summer. It is estimated that 1,403 feature films intended for theatrical release were produced in the EU and UK in 2020, down 30% on the 2019 record of 2,007.
The top title by admissions across the territory was Sam Mendes' First World War drama 1917, a UK-US co-production which saw 15.6m ticket sales. It was released in January 2020, prior to the effects of the pandemic taking hold; indeed, only two of the top 20 titles by admissions were released after the first quarter of the year – Christopher Nolan's Tenet (number two with 11.6m admissions) and Roger Kumble's teen romance sequel After We Collided (number 15 with 4.2m).