Council of Europe's cinema fund to award €3,843,000.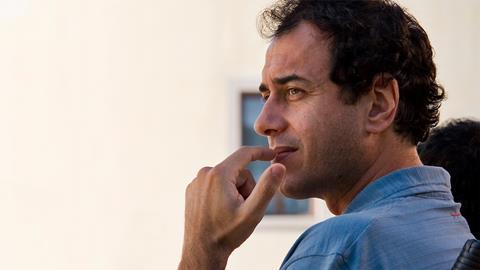 Eurimages, the council of Europe's fund for co-production, distribution and exhibition of European cinema, has announced it will support 13 films (including a documentary and an animation) for a combined €3,843,000.
The projects selected by the Eurimages board are:
Wicked Games (Austria, Germany, France) - Ulrich Seidl
Double Bind (Belgium, France) - Olivier Masset-Depasse
Pinocchio (Italy, France) - Matteo Garrone (Italy)
Memoirs From The Cell (Spain, France, Argentina, Uruguay) - Álvaro Brechner
Where Are You, João Gilberto? (Switzerland, Germany, France) - Georges Gachot
About Endlessness (Sweden, Germany, France, Norway) - Roy Andersson
The Crossing (France, Germany, Czech Republic) - Florence Miailhe
Life Runs Over You (Italy, Iceland) - Paolo Sassanelli
Wild Witch (Denmark, Hungary, Norway) - Kaspar Munk
Kings (France, Belgium) - Deniz Gamze Ergüven
Virgins (France, Israel, Belgium) - Keren Ben Rafael
The Cellar (Slovakia, Russia, Czech Republic) - Igor Voloshin
Lady Winsley (France, Turkey, Belgium) - Hiner Saleem
Matteo Garrone's Pinocchio is a high profile film on the list. Screen International broke the news in October that Toni Servillo was cast as Geppetto in the Gomorrah director's live-action update of Carlo Collodi's classic tale.
Eurimages also decided to award 14 films a combined €126,746 from their distribution support programme, which helps projects with marketing and publicity costs.
The organisation has supported 1,810 European co-productions, totalling approximately €540m, since it was set up by the council of Europe in 1988.
Last week it was announced that former French minister of culture Catherine Trautmann was replacing Jobst Plog as the Eurimages president.
Her tenure, which will include chairing the Eurimages fund, will begin on January 1, 2017, and runs for a two-year term.