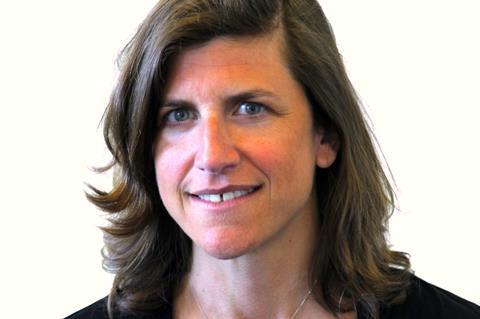 EuropaCorp sales chief Marie-Laure Montironi has quit her long-time employer to take up a position as executive vice president international sales at French studio Pathé Films.
Montironi joined EuropaCorp in 2008 as co-head of the international division and was promoted to the position of chief sales officer in 2010, working on a slew of high-profile titles including Valerian And The City Of A Thousand Planets.
Prior to EuropaCorp, Montironi held sales positions at M6 and Télé Images International, now the Banijay Group.
Pathé International said Montironi would take up her new position on June 27.
Pathé International said Montironi would take up her new position as head of international sales on June 27.
She will report to Ardavan Safaee, Managing Director for Pathé Films. Her arrival comes in the wake of the departure of its long-time sales chief Muriel Sauzay earlier this year, which has resulted in a reshuffle of the sales team, which now comprises Mayalen de Croisoeuil and Agathe Theodore in senior vice president positions and international sales manager Thomas Paquereau.
Montironi, who spent a decade at EuropaCorp, is the latest executive to quit Luc Besson's Paris-based beleaguered mini-major, which announced in January that it was axing some 20 staff positions in France as part of a restructuring plan in the face of mounting debts.
In a note sent out to her contacts earlier this week prior to her departure, Montironi said her time at EuropaCorp had been a seminal one.
"Today is my last day at EuropaCorp and it is with a lot of emotions that I am writing this farewell mail!" she wrote on May 28.
"Over the past ten years, I had the tremendous pleasure to meet and work with great people in the industry and to deal with very diverse and exciting films. I highly value the time I spent at EuropaCorp and am grateful for everything I learnt and the opportunities I was given."
She said that longtime EuropaCorp sales executive Kevin Deysson would be filling her role.
In the backdrop, the future of EuropaCorp remains unclear as it seeks ways to tackle some €230m-worth of debt, a situation which was exacerbated by the poor performance of Besson's ambitious $180m sci-fi production Valerian And The City Of A Thousand Planets at the worldwide box office.
Recent rape allegations filed against the prolific producer and director by a 27-year-old actress have further muddied the waters for the company even though he has vehemently denied the accusations.
In a rare piece of good news for the company, its annual report for the financial year ending March 31 2018, published May 24, revealed that revenues had risen 60% year-on-year to €223.7m.
Ironically, €76.7m, amounting to around a third of the revenue, was linked to international sales, driven in large part by sales for Valerian And The City Of A Thousand Planets.