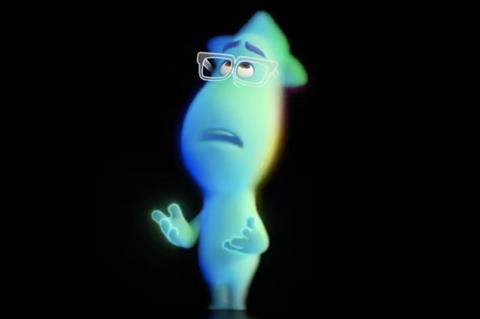 European cinema operators are "shocked and dismayed" by Disney's decision to bypass theatrical distribution and release Soul directly to its Disney+ streaming platform, according to a statement released today by the International Union of Cinemas (UNIC).
"The vast majority of cinemas across Europe and indeed many regions of the world are now open and able to offer a safe and enjoyable return for audiences," read the statement from the European cinemas body. "Cinema operators have invested massively in offering the safest possible experience to their audiences on the basis of a promising schedule of new film releases.
"Yet again, however, they find a distributor delivering another blow. The decision on Soul is doubly frustrating for operators who were counting on the release after the film was previewed at a number of key European film festivals. Depriving many audiences across Europe from seeing [Soul] on the big screen has shocked and dismayed all cinema operators."
Soul was chosen for the Cannes 2020 Official Selection, and had its world premiere as a physical screening at the BFI London Film Festival yesterday evening (October 11).
Screen's review called it "visually glorious, frequently very funny and genuinely profound… a picture which cries out to be seen on the big screen".
The UNIC statement offered a stark warning for the future of the industry: "It is no exaggeration to say that by the time some studios decide that the moment is right to release their films, it may be too late for many European cinemas.
"While cinemas will struggle to recover without new releases, so in truth too will our studio partners, whose decisions in such circumstances risk causing irreparable damage to key markets, many of whom will be less well-placed to support their films when they do decide to release them."
UNIC represents the interests of cinema trade associations and operators covering 38 countries in Europe and neighbouring regions.
Its statement comes three days after French exhibitors body La Fédération National des Cinémas Francais issued its own strong response to the Disney decision, calling it "economically totally unjustifiable".