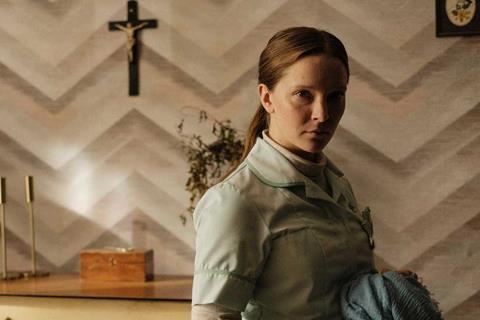 Tim Richards, founder and CEO of the UK-based multiplex chain Vue Cinemas, has said the exhibitor will be "flexible with windows" as the industry scrambles to respond to the near-total absence of US blockbusters at the theatrical box office in 2020.
"We will absolutely be flexible with windows," said Richards. "It's probably a discussion that is long overdue but it's a discussion we are having right now. We are willing to consider reducing windows.
"I don't think we will ever see a time when we are going to have a day-and-date [VoD and theatrical] release of a major film. Equally, I don't think we will adopt what AMC has done [screen Universal films with a theatrical window of just 17 days in the US], which we don't really agree with."
He acknowledged opportunities are opening up on multiplex screens for independent films but underlined the challenges exhibitors are facing.
"Like everybody else globally, we were caught off guard when Bond moved last week," he said. "We are trying to keep our cinemas open for as long as we can. With Hollywood holding on to its movies, it has become increasingly difficult.
"One of the problems with closing is that you get false starts and you have to warm up your audience again to get them used to going back to the cinema again."
Vue also operates multiplexes in Ireland (where all cinemas are presently closed), the Netherlands, Germany, Denmark, Italy, Poland, Latvia, Lithuania and Taiwan.
"The one positive to come out from all of this," Richards continued, "is that local film producers, directors and distributors have seen an opportunity that has never risen before when there are no Hollywood films. In Germany, Netherlands, Denmark, even in Poland and Italy, we are seeing the independent sector scrambling to finish films to get them onto our screens because they know they are going to have them to themselves. That has actually helped us immensely. It is not a long-term sustainable business model but it keeps us going, while we try to get through this period."
Richards said the UK was "a little bit more Hollywood-centric" than European markets but added Vue is "welcoming" films from the independent sector.
"Once in a lifetime opportunity"
Among the biggest beneficiaries of exhibitors' newfound flexibility in the UK is Signature which is releasing its new Liam Neeson film, Honest Thief, on October 23 on over 300 sites (including several IMAX screens). This is the widest live-action release in Signature's history.
"There is not an [other] action film in sight. Liam Neeson is a very strong theatrical proposition," said Jon Bourdillon, COO of Signature, of the demand among major exhibitors to book Honest Thief. "With the studios not releasing content, it's a once in a lifetime opportunity for independent distributors to get their films into more screens than in a normal world."
Signature picked up Honest Thief from The Solution at the AFM last year. It scrambled to get Honest Thief out into UK cinemas once it became apparent No Time To Die had again shifted dates.
"The game changer for us was the Bond film moving. That has cleared up a huge number of screens," Bourdillon said. "Exhibition came to us and said: 'Do you realise there is a golden opportunity here to present a piece of entertainment that is not being supplied by anybody else at the moment?'"
In a normal year, Honest Thief would have been given a far smaller release.
"It's a bold play for us but every single aspect of the decision makes sense," Bourdillon added. "Action has the biggest mass-market appeal. Any cinema that is open is going to want to play this film."
Signature titles are often released day-and-date but Honest Thief is being given a full theatrical window.
Studiocanal is opening Rose Glass's arthouse horror film Saint Maud today on 340 sites in the UK, including Vue, Odeon and Showcase cinemas – a huge number for a low-budget debut film. "If the door is open, Maud will be there!" a Studiocanal spokesperson said with confidence.
Some majors are still active in the UK theatrical space. Sony UK is looking for about 120 screens for its October releases, The Climb (Oct 23) and The Burnt Orange Heresy (Oct 30), and hoping for 250-300 for The Craft: Legacy.
The success Altitude has had with Unhinged, Bohemia Media with Clemency and Shear Entertainment with After We Collided show there is real opportunity in the UK theatrical space.
Vertigo Releasing has released six films theatrically since cinemas reopened and grossed some £2.5m at the box office. Family titles such as 100% Wolf and Pinocchio have performed particularly robustly, including at the soon-to-be-closed Cineworld and Picturehouse cinemas.
Rupert Preston, CEO of Vertigo, estimated Cineworld and Picturehouse sites had generated 30 to 35% of the films' box office revenues. "Clearly, that is a big hole to fill," he said.
Independent documentaries are also going out wide. Dogwoof lost 23 Picturehouse cinemas for its October 18 nationwide screenings of Greta Thunberg documentary I Am Greta but still has more than 200 in place.
On a more modest level, Goldfinch is releasing its new Ronnie Scott documentary, Ronnie's, through Bird Box in over 20 Everyman sites. "We are getting more attention and screens from Everyman than if they had been busy with the Bond release and more studio releases," said Goldfinch COO Phil McKenzie.
Exhibition support
Vue's Richards pointed out that even with indie films filling their screens, exhibitors had plenty of further problems. For example, landlords were "very difficult" initially during the pandemic. "We are all part of the same ecosystem and everyone is suffering right now. We drive footfall into their shopping centres, we drive footfall into the high street."
The landlords, he said, eventually realised the severity of the Covid-19 crisis. "The overwhelming majority of our landlords have rolled up their sleeves and helped us as have the studios."
"I have never been as confident about our industry as I am today because I have seen the pent-up demand of our customers," added Richards. "I have seen the studios, recognising the importance of a theatrical release, have time-shifted all their movies.
"We entered into the Covid period on the back of a record-breaking year… we came into this from a position of strength. Once this Covid lid is lifted, we will get back to where we were in fairly short order, particularly given the strength of the movies coming out. I am just concerned about how we and others are going to get to that point.
"It is fair to say that without landlord, government and studio support, a large number of film exhibitors will not survive and the landscape will change for the medium term," Richards continued. "We've already seen 20% of cinemas not reopening in China and I think that is a starting point for Europe."
Vue has been working closely with governments across Europe since the pandemic started and has been able to use furlough schemes to keep its employees. "The problem we have right now is that those schemes have come to an end," Richards noted. "The smaller cinemas, the independent community cinemas, right across Europe are struggling. What we are also seeing is the majors struggling now."
Vue has been in regular discussions with the UK's Department of Culture, Media and Sport (DCMS) throughout the pandemic. "They have been hugely helpful from the very beginning," Richards said, raising the possibility Vue might now be looking for extra UK government support.
"We were hoping that we would not have to go back and have another discussion but it looks as if we are going to have to."