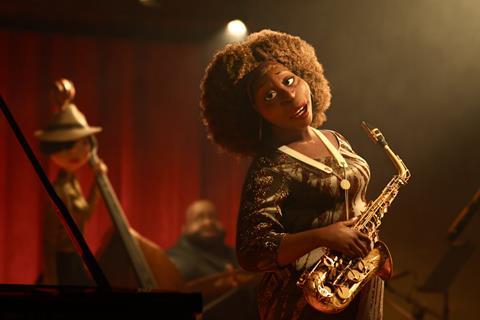 French exhibitors body La Fédération Nationale des Cinémas Francais (FNCF) has issued a stern official response to Disney's decision to ditch the theatrical release of Soul this November in favour of a launch on its Disney+ platform in the US on December 25.
The association, which until now has taken a relatively understanding stance towards the delay or cancellation of scheduled titles by the US studios amid the ongoing Covid-19 pandemic, raised its tone in a statement issued late on Friday (October 9).
Noting that Soul had been slated for release in French cinemas on November 25 (it was due to open in the US on November 20), the federation warned there was growing frustration among its members.
"The theatres would like to share their immense frustration with regards to the decision, which is destructive for the entire chain," read the statement.
The FNCF said that given France's 2,045 cinemas are currently open and there is a proven audience for films on release, Disney's decision was "economically, totally unjustifiable".
"More generally, American studios which delay or cancel the releases of very popular and eagerly awaited films risk durably weakening the cinema theatres which are at the very heart of their activity," the statement continued.
"The FNCF calls for an approach that values countries where all the cinemas are open in accordance with a strict hygiene protocol and where the audience is still strong for films on release."
France, which is home to the biggest cinema market in Europe in terms of admissions, reopened nearly all its cinemas on June 22, after a 14-week hiatus due to the country's Covid-19 lockdown.
Since then, Christopher Nolan's Tenet is the only major US production to have come out theatrically. It has drawn some 2.1 million admissions for an approximate gross of $16.8m since the end of August.
The only other major US release up until Christmas may now be Trolls World Tour, which Universal Pictures International France will launch on October 14 to coincide with the half-term school break.
France will be one of the only countries in the world where the family animation will be given a full theatrical window after Universal decided to release it directly on premium VoD in a number of territories on April 6 at the height of the global lockdown.
In the absence of big US titles, mainstream French dramas and comedies have filled programming gaps with good results, but exhibitors acknowledge that only big US titles will truly restore the box office to pre-Covid levels.
According to recent figures from France's National Cinema Centre (CNC), there have been some 18 million admissions (equivalent to a gross of around $142m) since cinemas reopened.
The FNCF statement follows Disney's announcement on Thursday (October 8) that Peter Docter's Soul, which was feted with a Cannes 2020 label selection this year, would be made available on Disney+ and would only open theatrically in international markets where the platform has not launched.
Disney is facing a growing backlash from long-time partner exhibitors in territories where cinemas are now open. Most understand Disney's decision to move the film online amid the pandemic but question why the title cannot also be made available for theatrical release for cinemas too.