Also… former Shooting Star joins Jan Forsström's The Great Bear, pitched at this week's Baltic Event.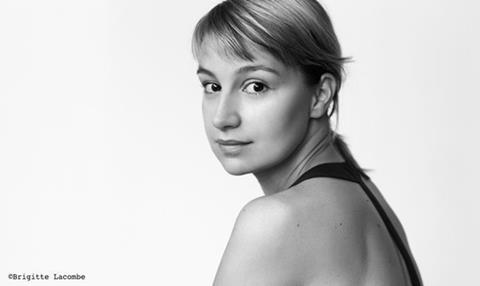 Romanian actress Anamaria Marinca (4 Months, 3 Weeks and 2 Days) and Italy's Marta Donzelli, producer of this year's Berlinale competition film Sworn Virgin, are among the jury members selecting the line-up for the 18th edition of the European Shooting Stars showcase to be held at the 66th Berlinale in February.
The decision on the 10 aspiring acting talents from across Europe will also be taken by the Greek film director Constantine Giannaris (Man At Sea), German film critic Tobias Kniebe of Süddeutsche Zeitung and the Danish casting director Rie Hedegaard (Dancer In The Dark, Men and Chicken, Itsi Bitsi).
As in previous years, the European Shooting Stars will be introduced to the international industry and press in a whirlwind three days of workshops, roundtables, press meetings during the Berlinale's first weekend, culminating in the presentation of the Shooting Stars Award on the stage of the Berlinale Palast.
Marinca, who came to international recognition in Cristian Mungiu's Golden Palm-winning drama 4 Months, 3 Weeks and 2 Days in 2007, was selected as a Shooting Star in 2008.
Over the past 17 years, European Film Promotion's initiative has put a spotlight on such emerging European actors as Daniel Brühl, Rachel Weisz, Nina Hoss, Ludivine Sagnier, Alexander Fehling, Daniel Craig, Andrea Riseborough and Domhnall Gleeson.
Shooting Star in Tallinn pitch
Finnish actress Laura Birn - a European Shooting Star in 2013 - is set to play the female lead in Jan Forsström's next feature film The Great Bear, pitched at the Baltic Bridge East by West programme during this week's Baltic Event.
Birn has been cast in the role of a repressed, introverted woman who is trying to escape her dreary life and dominating mother by hooking up with a travelling Siberian shaman after he says that he sees 'hidden talents' in her.
The Great Bear is based on a short story by Forsström and will be produced by his new Helsinki-based production company Tast Films which was set up together with producer Maria Forsström in 2014.
Birn recently appeared in The Ones Below, the debut feature by the acclaimed British playwright and theatre director David Farr, which had its world premiere at this year's Toronto International Film Festival.