EXCLUSIVE: The production and sales outfit will offer theatrical releases of Polly Steele's drama Let Me Go and John Adams' horror AUX.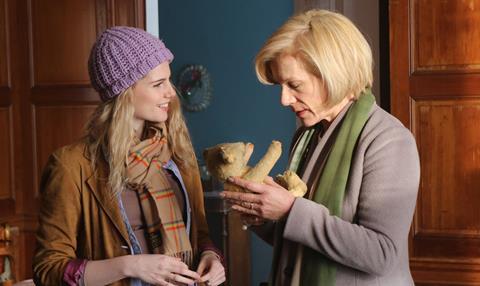 Evolutionary Films, the London-based production and sales outfit launched two years ago under CEO John Adams, is expanding into UK distribution. The company will release at least four titles into the British market this year, some getting theatrical launches.
Among the Evolutionary Films titles that will be seen in British cinemas this year are Polly Steele's new drama Let Me Go starring Juliet Stevenson and Jodhi May. The drama is based on the true story of German woman Helga Schneider, abandoned by her mother as a child, who later discovers her mother had gone to join the Nazi SS.
Evolutionary is also planning a theatrical release for its horror thriller, AUX, directed by Adams and starring John Rhys-Davies. This was financed and produced by Evolutionary who are selling it internationally as well as putting it out in UK cinemas. The idea is to go out on around 10 screens simultaneously with a day and date VoD release.
"What we feel with the marketing experience that we've got is that we are perfectly placed to release our films in the UK if we don't get a studio deal on them," Adams told Screen.
The first releases will be on digital and home entertainment only but others will be fully fledged theatrical releases.
The debut release in April (straight to home entertainment platforms) is likely to be Who Killed Nelson Nutmeg?, Evolutionary's family film starring Bonnie Wright. Also set for an April home entertainment release is Evolutionary's "out and out action movie" One Million Klicks, starring Mike Moeller.
On the sales side, Evolutionary is handling the new feature-doc There's a Hole In My Bucket, This film, currently shooting, featuring Royd Tolkien, great-grandson of JRR Tolkien, who lost his brother Mike to ALS n 2015. Mike left behind a bucket list of 50 tasks he wanted Royd to do - and the film follows Royd in his attempts to complete these tasks.
Alongside the films that Evolutionary is nurturing, head of production Diane Shorthouse has been developing a slate of TV projects, among them a six-part crime series which is being developed with Channel 4.