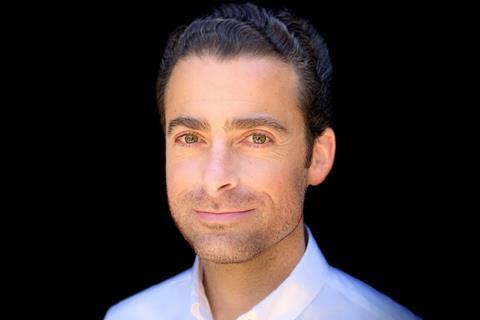 The Russo brothers' AGBO, riding high as their Chris Hemsworth thriller Extraction heads towards becoming Netflix's most watched original film ever, has hired former The Chernin Group partner and executive vice-president Jason Bergsman as CEO.
Bergsman, a former board member at Crunchyroll,will lead all aspects of the company's strategy and business operations and told Screen on Tuesday (May 5) the company will continue to make features for theatrical release and will also partner with streaming platforms where it makes sense.
AGBO also announced on Tuesday (May 5) the promotions of Angela Otstot to president of creative, Jake Aust to president of physical production, and Nicholas Anglewicz to COO.
Bergsman will work alongside vice-chairmen Mike Larocca and Todd Makurath, and reports to Anthony and Joe Russo, whose directing credits include Avengers: Infinity War and Avengers: Endgame. He will be tasked with overseeing the expansion of the company's creative direction across multiple media platforms and its next phase of growth.
The company was founded in 2017 to leverage the Russo brothers' ability to build entertainment universes around IP. It develops, produces, directs, and incubates global franchises for film, TV, and digital platforms.
Bergsman was a founding member at The Chernin Group, where his chief focus was building digital media and consumer companies at investment stages ranging from incubation through later-stage acquisition.
Otstot joined AGBO in 2017 and served as senior vice-president of the story department under Avengers and Captain America screenwriters Christopher Markus and Stephen McFeely.
Aust joined in 2017 after a 20-year career as a producer who partnered frequently with the Russo brothers. Anglewicz joined in 2018 as executive vice-president of finance and strategy.
It emerged this week Joe Russo has signed on to write a second instalment in the nascent Extraction franchise. AGBO's slate this year includes Cherry directed by the Russos from a screenplay by Otstot and starring Tom Holland, Sundance horror thriller Relic with Emily Mortimer, and Matthew Michael Carnahan's directorial debut City Of A Million Soldiers (formerly known as Mosul.)