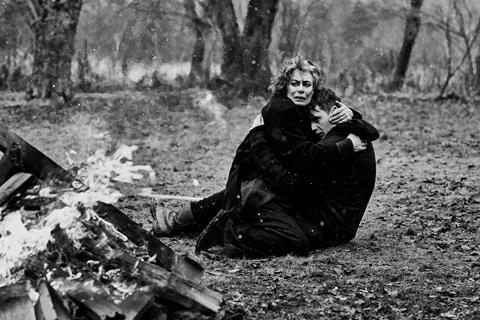 Top brass at Fantasia International Film Festival have announced the first wave of films including a focus on Japan for the virtual edition of the 25th anniversary festival that runs August 5-25.
The festival will screen for Canadian audiences on a platform created by Festival Scope and Shift72. Organisers are taking advice from local health authorities in Montreal on the possibility of adding a limited range of physical events.
Japanese selections include Tsutomu Hanabusa's manga adaptation Kakegurui 2: Ultimate Russian Roulette about a deadly school poker championship; Daigo Matsui's supernatural buddy drama Remain In Twilight; and Toya Sato's action comedy Hazardous Wife.
Also playing is Masashi Yamamoto's fantasy comedy Wonderful Paradise, while Shunji Iwai's lockdown story The 12 Day Tale Of The Monster That Died In 8 screens in the Camera Lucida section for boundary-pushing work. All Japanese titles are North American premieres.
The world premieres of Mark O'Brien's Newfoundland-set occult tale The Righteous (pictured) is in the festival, alongside Richard Bates Jr.'s Gonzo tale King Knight, Edoardo Vitaletti's occult drama The Last Thing Mary Saw, and Travis Taute's South African genre new wave selection and arms trade thriller Indemnity.
The roster includes the North American premiere of Rasmus Merivoo's Estonian fantasy comedy Kratt, and international premieres for Igor Legarreta's Basque vampire film All The Moons, and Rob Schroeder's Ultrasound.
Newcomer Junta Yamaguchi's Beyond The Infinite Two Minutes, which shot on an iPhone, gets its North American premiere in Fantasia Underground, while the first title in Docs From The Edge is the international premiere of Manuel Lamas's Uruguayan cult hit Act Of Violence In A Young Journalist.
Besides The 12 Day Tale Of The Monster That Died In 8, Camera Lucida selections include the North American premieres of Canadian filmmaker Seth A. Smith's sci-fi survival thriller Tin Can and Renata Pinheiro's Brazilian absurdist social commentary King Car, and the international premiere of Mickey Reece's demonic possession story Agnes.
The first two titles in the Axis animation section are North American premieres of Avid Liongoren's soap opera satire Hayop Ka! The Nimfa Dimaano Story from the Philippines, and Joann Sfar's French work Little Vampire.
As previously announced, 2021 Fantasia will open with the world premiere of Julien Knafo's Quebec-set zom-com Brain Freeze. The second wave will be announced in late June and the full roster will be revealed in late July.