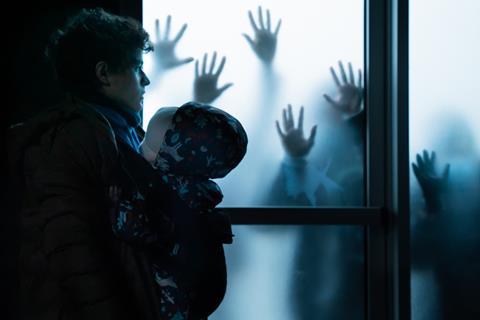 The virtual 25th edition of Fantasia International Film Festival will run from August 5-25 and open with the world premiere of Quebecois "zom-com" Brain Freeze.
The festival will be accessible to audiences across Canada and feature a programme of screenings and premieres, panels, and workshops on a platform created by Festival Scope and Shift72.
The full line-up will be unveiled in several waves over the coming months.
Festival heads will take advice from health authorities as the summer approaches on whether they can incorporate "a range of flagship physical events" in the line-up.
Julien Knafo directed Brain Freeze and initially pitched the project at Fantasia's co-production market Frontières.
The film centres on a teenager left to fend for himself and his baby sister after most of the locals turn into zombies when fertiliser used by an exclusive golf club to melt snow contaminates the water supply.
Iani Bédard leads the cast alongside Roy Dupuis, Marianne Fortier, Anne-Élisabeth Bossé, Mylène Mackay, Simon-Oliver Fecteau, Stéphane Crête, Mahée Paiment, Louis-Georges Girard, Claudia Ferri, and Jean-Pierre Bergeron.
While Brain Freeze was written and shot mostly prior to the pandemic, production was forced to halt four days from the end after Quebec went into lockdown. The "zom-com" finally wrapped last summer.
Barbara Shrier serves as producer for Palomar, and the film is scheduled to open theatrically across Canada through Filmoption International starting on August 13. WaZabi Films launched international sales at the recent virtual EFM.
The 25th edition of Fantasia International Film Festival will be presented by Videotron in collaboration with Desjardins, and is made possible with financial assistance from the Government of Quebec, SODEC, Telefilm Canada, the City of Montreal, the Conseil des arts of Montreal, and Tourisme Montréal.
Organisers said last summer's virtual Fantasia screened 104 features and drew an audience of 85,000.