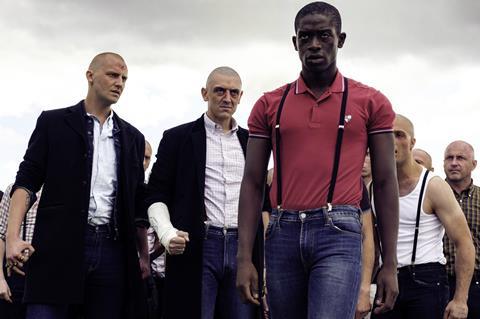 Farming, the directorial debut of UK filmmaker Adewale Akinnuoye-Agbaje, has won the top prize at the 73rd Edinburgh International Film Festival (EIFF).
The film, which had its UK premiere at the festival, won the Michael Powell award for best British feature film. It premiered at the Toronto International Film Festival in 2018 and is set for release in the UK in September via Lionsgate.
Writer-director Akinnuoye-Agbaje's autobiographical story centres on a Nigerian boy Enitan (Damson Idris), who is 'farmed out' by his parents to a white British family in the hope of giving him a better future. Kate Beckinsale, John Dagleish and Gugu Mbatha-Raw co-star.
Idris won the festival's best performance in a British feature film award, which is also selected by the Michael Powell jury comprised of actors Antonia Campbell-Hughes, David Hayman and director Philip John.
The best international feature film prize went to Miia Tervo's Finnish refugee drama Aurora. The international jury of Calibre star Jack Lowden and executives Natalie Brenner and Fred Tsui praised the film as "beautifully shot and executed, with brilliant performances from the entire cast."
Hannah Congdon and Catherine Haigh's documentary Women Behind the Wheel: Unheard Voices On The Pamir Highway was the winner of the works in progress pitching competition, which came with a £2,500 prize. Congdon and Haigh are also the producers of the projecgt.
The festival also announced the return of its 'Best of the Fest' programme, which this year included Astronaut, Loopers: The Caddie's Long Walk, Farming, Balance, Not Symmetry, Scheme Birds, I See You, Ode to Joy, The Amber Light, The Dead Don't Die, Carmilla, The Emperor Of Paris, Varda by Agnès, Boyz In The Wood, Aniara and Amazon's Good Omens series.
The festival is closing with the world premiere of Mrs Lowry & Son on Sunday (June 30). The McLaren award and audience award will be announced at the closing night gala.