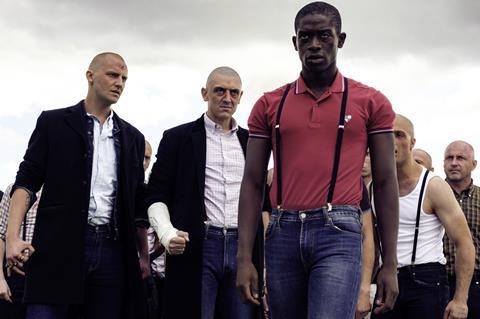 Lionsgate has taken UK rights to Farming, the feature debut of Adewale Akinnuoye-Agbaje, in a deal struck with UK-based sales company Hanway Films.
Farming premiered in the Discovery section at this month's Toronto International Film Festival. Screen revealed a first look at the project in November last year.
Hanway has also closed deals on the title for France (Ad Vitam), Benelux (September Films), Australia and New Zealand (Icon), Latin American and South Korea (CDC), China (Lemon Tree Media Company Limited), Greece (Odeon), Portugal (Outsider), former Yugoslavia (Discovery), Singapore (Shaw), Middle East (Front Row) and Turkey (BG FilmCilik).
WME Endeavor Content is overseeing the US sale with CAA and Hanway.
Writer-director Akinnuoye-Agbaje's autobiographical story centres on a Nigerian boy Enitan (Damson Idris), who is 'farmed out' by his parents to a white British family in the hope of giving him a better future. The film takes in his bid to settle in a new world, with characters including his foster mother Ingrid (Kate Beckinsale), gang leader Levi (John Dagleish) and teacher Ms. Dapo (Gugu Mbatha-Raw).
Further cast members are Jaime Winstone, Genevieve Nnaji and Zephan Amissah as the young Enitan.
Akinnuoye-Agbaje's acting credits include Thor: The Dark World, Pompeii and Lost.
Farming is produced by Michael London, Janice Williams, François Ivernel and Andrew Levitas. Akinnuoye-Agbaje is executive producer and Miranda Ballesteros co-produces.
Financiers for the film are Frédéric Fiore of Logical Pictures and Levitas of Metalwork Pictures.