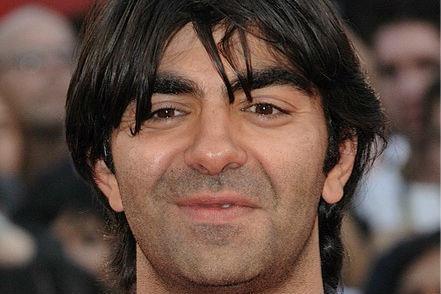 Turkish-German director Fatih Akin will talk at an 'In Conversation' event as part of the 17th East End Film Festival (EEFF), held in London from April 11-29.
Akin's appearance will be his first in the UK since his latest film In The Fade won the Golden Globe for best foreign -language film. It was the German entry for best foreign- language film at the 2018 Oscars, and screens as part of EEFF.
Also appearing for an 'In Conversation' event will be US director Sara Driver (Sleepwalk), whose documentary Boom For Real: The Late Teenage Years Of Jean-Michel Basquiat opens the festival at the Rio Cinema on April 11. Driver will host a post-premiere Q&A as well as a dedicated discussion session the following day.
The festival has revealed the jury for its best film award, given to a first- or second-time director. Radio and TV host Edith Bowman, film producer Dominic Buchanan, actress Ophelia Lovibond and screenwriter and critic Kate Muir will choose from the eight titles screening in competition.
The best UK short jury comprises film journalist Karen Krizanovich, actot Alexandra Roach, film programmer and Club des Femmes co-founder Selina Robertson, poet and artist Sophia Thakur and writer and director Jamie Thraves.
Further expected guests at the festival include Indonesian director Mouly Surya, whose film Marlina The Murderer In Four Acts premiered in Cannes and won her best director at Tokyo FILMeX, and Freddie Foreman, former gangster and subject of the Salon Pictures documentary Fred which has its UK premiere at the festival.
The world premiere of I Made This For You, a fiction-documentary hybrid about a man's attempts to convince his best friend not to commit suicide, will play in collaboration with suicide prevention charity Campaign Against Living Miserably (CALM).
Furthermore, new science programming strand Standing On The Shoulders Of Giants will include Nick Franco's documentary Before The Big Bang, a look into 'the no boundary proposal' of universe creation featuring its originators, James Hartle and the late Stephen Hawking.
Screen announced the initial programme highlights last month.