Felix Vossen, producer of The Sweeney and I, Anna, has been missing since March.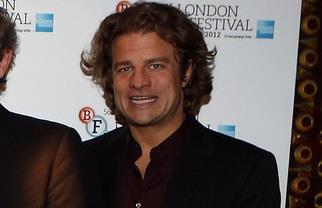 Fears are growing over the whereabouts of UK film producer Felix Vossen, 41, who disappeared three months ago.
Vossen, whose credits for London-based production firm Embargo Films, include Berlin entry I, Anna, crime-thriller Pusher and cop drama reboot The Sweeney, last made contact with colleagues on March 5 and has subsequently been registered as a missing person with authorities in London and Zurich, where he also lived.
A Facebook page named 'Find Felix Vossen' states that the former asset management executive travelled from London to Zurich on March 3 and that "one of his telephones was found in his Zurich apartment".
"We got a cryptic email on March 5 and that was the last we heard from him," said director Barnaby Southcombe, one of Vossen's partners at Embargo alongside Christopher Simon.
"His phone rang through for about a month and now it doesn't. As far as we know, no family, friends or colleagues have heard from him.
"We are all distressed - we're in limbo."
Southcombe, director of I, Anna and son of actress Charlotte Rampling, described the period prior to Vossen's disappearance.
"It was busy, we had a lot going on," he told ScreenDaily. "Then he didn't show up for a couple of meetings and he become more absent. Then he was in Zurich and told us he couldn't get back, which was not completely uncommon. But then he dropped off the radar."
Vossen had been a producer on upcoming drama Miss You Already, starring Drew Barrymore and Toni Colette, but his status on the project changed when he was unable to deliver anticipated finance on the production.
"He was going to organise some finance as he had on other films but that didn't materialise," said Southcombe, who also confirmed that the funding process had taken its toll on Vossen.
"It's fair to say that he was noticeably stressed and under duress. Over the last year it became difficult that he couldn't bring the finance to the table for Miss You Already."
Icon Film Distribution investors New Sparta Films backed the Catherine Hardwicke-directed feature, which was a hot seller for sales outfit Salt during Cannes.
Initially on the Embargo slate and developed by Simon, the film is classified as an S Films - the production company belonging to Simon - production.
Vossen, Southcombe and Simon launched Embargo in 2010. Simon had known Vossen since 2009 while Southcombe had known the exec since 2000.