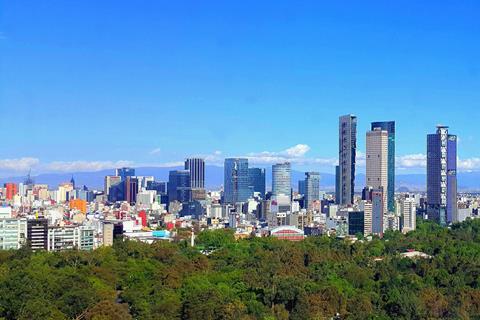 The Mexican film community fears support for the country's rich tradition of storytelling could be set back years if crucial public funding mechanisms are removed under sweeping government cuts.
As a stricken economy buckles under the coronavirus pandemic, the Mexican Film Academy (AMACC) is working on a proposal to the government film agency Imcine to preserve the Foprocine public fund, which had been earmarked for elimination by president Andrés Manuel López Obrador.
Imcine is tasked with implementing Obrador's austerity measures as they relate to the film industry (the president's cuts affect many aspects of Mexican life and he has reportedly abolished multiple government departments), and has proposed merging Foprocine with Mexico's other public fund, Fidecine.
However there are concerns that once the funds are combined, not only might the overall budget be halved, but Foprocine's long-time support for auteur-driven work could be overshadowed by Fidecine's mandate to support more expensive, mainstream projects.
On Tuesday Imcine director Maria Novaro took part in a webinar addressing the issue of production support. According to sources she said the goal was not to let cuts impact the agency's commitments, although she remained vague on how the proposed merged fund will work.
Time is running out for the Academy as it races to fine-tune the proposal and reach agreement with Imcine over details. At time of writing the Academy said it had not heard back from Imcine on its suggested amendments to the merger proposal and other changes to the federal film law.
The matter needs to be settled quickly so that the proposed changes to the film law can be sent to Congress for approval in order to secure funding for projects in 2021.
As things stand, all projects that have applied for public funding are in limbo. It is feared roughly half of the usual number of publicly supported projects – which can get up to 30 a year (in different stages: development, production and postproduction) – may not receive backing.
Imcine had not responded to Screen for comment at time of writing.
'There is no time to waste to find a solution'
"It's a very delicate situation because all production has been stopped and all the workers in the audiovisual industry mostly work on freelance basis and don't have social benefits," said Monica Lozano, a producer and president of the Mexican Film Academy. "So there is no time to waste to find a solution because it usually takes a long time to create the legal framework for these funds and we don't have that time."
"Everything is in a sort of paralysis because of the global emergency, which we understand," said Mexican Film Academy vice-president Marina Stavenhagen, a screenwriter and former director of Imcine. "We're just asking for some clarity. How are we going work? Do we have to stop everything to rethink about everything next year, or can we keep on working on projects just waiting for things to reopen maybe in a couple of months. We don't know."
Filmmakers have expressed concern that the influence of independent juries that decide on Foprocine allocations will be compromised under a merged fund.
"We're losing artistic independence. Foprocine is a fund where the juries were also filmmakers," said documentarian Everardo González, won best documentary feature Ariel Awards for Devil's Freedom in 2018 and Pulque Song in 2004. "With Fidecine you have bureaucrats deciding which projects should be approved."
The Eficine tax exemption vehicle is not being cut and remains in place, however its benefit to private companies who use it for tax breaks is in doubt as businesses are most likely unable to invest as much as they would like during the economic crisis.
Similar uncertainty is troubling festival heads, some of whom it is understood have been in contact with Imcine but still do not know how much support they may get for the year ahead, at a time when private backing is harder to secure amid the economic crisis.
Major Mexican film festivals include Guadalajara, Los Cabos, Morelia, DocsMx, FICUNAM, and Guanajuato.
Government silence over proposed emergency fund
The Academy, along with the film and arts community, recently wrote to the government demanding, among other things, an emergency fund to stimulate the audiovisual industry after months of job losses, production halts, and cinema closures.
The pandemic is threatening the prospects of independent distributors, exhibitors, and community culture centres. The emergency fund proposes, among other things, special funding, tax rebates and credits to small venues to preserve diversity in storytelling.
At time of writing the Academy had not received a reply from the government.
Meanwhile local production companies have approached the Academy to collaborate on a fund to support local below-the-line workers, besides the $100m worldwide fund pledged by Netflix, of which $1m is understood to have been allocated to Mexico.
"We believe Mexican cinema has a very important presence in the world," noted Stavenhagen. "Independent voices like Arturo Ripstein, Juan Carlos Rulfo, Tatiana Huezo, Amat Escalante, Carlo Reygadas – these guys work in the global arena and we will lose these kinds of voices made possible because of public funding of cinema in Mexico. If we lose the participation of the community in terms of decision-making, there's some danger there and it worries us."
Over the past two decades, Foprocine has spanned multiple political administrations and invested millions of dollars in cinema.
Films supported by Foprocine over the years include: Ripstein's 1999 Cannes selection No One Writes To The Colonel; Tatiana Huezo's 2011 documentary El Lugar Más Pequeño; 2013 crime drama Heli, which earned Amat Escalante Cannes and Ariel Awards best director prizes; and Carlos Reygadas's Cannes 2002 Camera d'Or special mention recipient and Ariel Awards 2004 best screenplay joint winner Japón.
The biggest awards last year were Ps $9.1m to Maryse Fernanda Sistach Perret's Pole Dance, Ps $8m to David Pablos Sánchez's Paso Del Norte, Ps $7.5m to Bárbara Ochoa Castañeda's María Montaña, and Ps $5m to Indra Villaseñor Amador's Adiós Amor.
"These funds have given artists the ability to make a living," said González of Mexico's public funding apparatus. "Now we have to face the end of the pandemic and the economic collapse without knowing what's next. Some of us are lucky to be hired by streaming platforms in order to make a living. The problem is for emerging talent – people who won't be able to show their first film and get seen by the industry."
According to the Statistical Yearbook of Mexican Cinema 2018 published by Imcine, 53% of a total of 186 Mexican productions received state support. The year saw 115 Mexican films get released out of 499 overall, which achieved the highest level in three decades and compared to 88 and 90 local releases in the previous two years.
Market share of Mexican releases climbed from 21% in 2017 to 23% in 2018, while box office market share went up from 6% in 2017 to 9%, and attendances gained from 7% to 9%.