EXCLUSIVE: Film to be introduced at Cannes market; Amy archive producers onboard.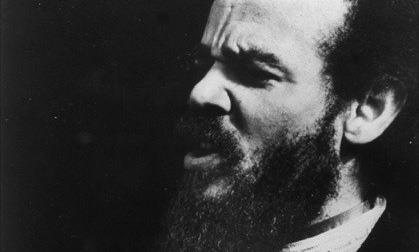 Goalpost Film and Noah Media Group are working on a feature-length documentary about the life of controversial civil rights activist Michael X, who was executed in 1975.
Clint Dyer co-directs with Gabriel Clarke. Clarke previously co-directed Steve McQueen: The Man & Le Mans (with John McKenna), which was in Official Selection at Cannes in 2015. He is also an award-winning sports broadcaster.
Director, writer and actor Dyer directed the Olivier-nominated production The Big Life, and is currently developing a new play on Michael X for Stratford East.
Michael X will be produced by Noah Media's Victoria Barrell and John McKenna and executive produced by Tristan Whalley and Jessie Mangum of Goalpost Film, who will introduce the project to buyers at Cannes this year.
Dog & Duck Films, who worked on Amy and Senna, are the archive producers.
Michael X (born Michael de Freitas) emerged as a leader in the Black Power movement in the 1960s. He was instrumental in organising the first outdoor Notting Hill Carnival and became friends with John Lennon and Yoko Ono.
In 1969 he became the leader of a Black Power commune in London but when it burnt down he fled to his native Trinidad. He set up another commune but that also burnt down in a fire. The bodies of two people, including his cousin Joe Skerritt, were discovered and he was sentenced to death for Skerritt's murder in 1972 and was hanged in 1975.
The case has been the subject of conspiracy theories.
Michael's daughters will tell their side of the story in the film, which promises to "portray Michael X for what he really was - good and bad".
During the production lawyers from The Death Penalty Project, a legal action charity based in London, will sift through new evidence to determine if the hanging of Michael X was a miscarriage of justice.