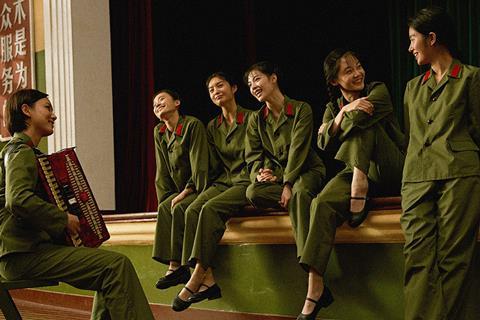 Chinese director Feng Xiaogang's Youth was the big winner at the 2nd Asian Brilliant Stars Awards in Berlin, scooping the Special Jury Award and two other prizes.
The hit period drama, which premiered at Toronto International Film Festival last year, was also awarded best screenwriter for Yan Geling's script, and the Asian New Talent award, which went to actress Zhong Chuxi.
Israeli filmmaker Samuel Maoz was awarded best director for Foxtrot, which won the Grand Jury Prize in Venice last year.
Best actress went to Thailand's Chutimon Chuengcharoensukying for her role in Bad Genius, a hit drama about an exam cheating scam, while Taiwan's Chang Chen won best actor for Chinese martial arts drama Brotherhood Of Blades II: The Infernal Battlefield.
Chinese filmmaker Zhang Yang was awarded best producer for Paths Of The Soul, which he wrote, directed and produced. The film follows a group of Tibetan Buddhists on a 1,200 km pilgrimage.
The jury made their selections from 19 nominated films. This year's jury was headed by Korean filmmaker Kim Ki Duk and also included Iranian actor Babak Karimi, Hong Kong producer-director Manfred Wong, Japanese producer Shozo Ichiyama, German actor Moritz Bleibtreu and Chinese director Cao Baoping.
Organised by Asian Film and Television Promotion, the Asian Brilliant Stars Awards aim to provide a platform to promote Asian films and create a bridge between Asia and the world.