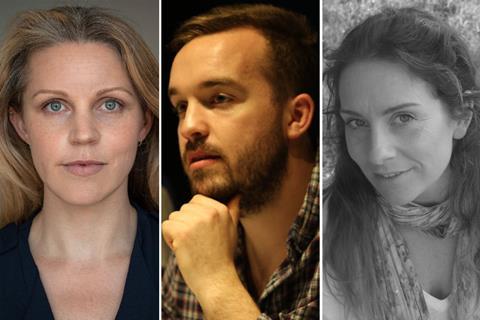 The Film & Television Charity, recently relaunched from its former incarnation as the Cinema and Television Benevolent Fund, has announced the recipients of its 2018 John Brabourne Awards.
The nine awardees were selected from 127 applicants from an industry panel chaired by Film & Television Charity vice president Cameron Saunders. Each one will receive £5,000 to put towards development and post-production costs and NFTS course tuition fees.
Named in honour of producer John Brabourne (A Passage To India, Murder On The Orient Express), the awards were established in 2007 "to provide a stepping stone for individuals who are talented and driven, but who have faced hurdles in their career".
The 2018 awardees include British-Ghanaian writer-director Koby Adom, who will put the award towards turning his graduation film House Girl into a feature.
Also included is director Aurora Fearnley, whose sci-fi short Pulsar starred David Gyasi (Interstellar) and Jessie Buckley (Beast), and who will use the award for living costs while writing her debut feature Tipping Point and to support the festival strategy for Pulsar.
Kat Wood, a John Brabourne awardee in 2016 and a 2017 Screen Star of Tomorrow, commented on the effect the award has had on her career, "In the two years since getting my award I've signed with an agent, sold a screenplay to Amy Pascal's Pascal Pictures and directed my first short film starring Maggie Gyllenhaal. The support of the Film & Television Charity by giving me my John Brabourne Award has been integral to my success. The JBA team's support goes beyond just the financial; I felt they genuinely believed in me and that I could achieve my goals."
John Brabourne awardees
Koby Adom - writer-director
Ayo Akingbade - artist-filmmaker
Aurora Fearnley - director
Jamie Gamache - producer
Rachel Gold - producer
Jamie King - filmmaker-musician
Olivia Loveridge - producer
Adam Singodia - director of photography
Nour Wazzi - producer-director