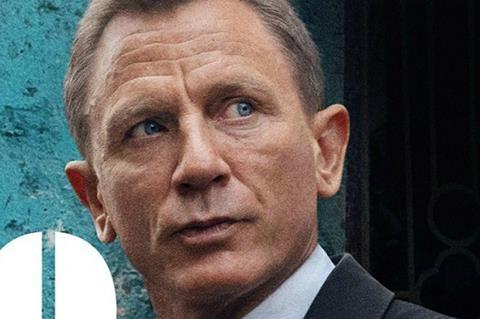 The UK's booming film and TV sector helped rescue the country from a potential pre-Brexit recession and pushed the economy into the black this summer, according to the Office for National Statistics (ONS).
Issuing its update on the UK economy for the period June to August 2019, the ONS said the film and TV industry had expanded by 9pp, helping move GDP into the black.
The increase pushed against contraction from other industries to secure an overall 0.3pp increase for the UK economy.
The ONS put the success in part down to the filming of upcoming James Bond film No Time to Die and a range of big-hitting TV dramas.
The ONS also cited a services growth increase as a "significant factor" in the improved UK economy.
City economists had forecasted a contraction, after the economy dipped by 0.2% in the previous three months.
Indie trade body Pact chief executive John McVay said: "Once again TV and film production in the UK demonstrates the importance of the UK's creative industries to the economy.
"Our future success is built on our world class skills and creativity and government should ensure that more priority is given to our cultural and creative industries in future budgets and strategy."
The creative sector has consistently been lauded as a growth area by the UK government, especially since the introduction of the high-end TV tax credit in 2013.