Confirmed titles include Måns Månsson's Yarden [pictured] and Eiji Uchida's Lowlife Love.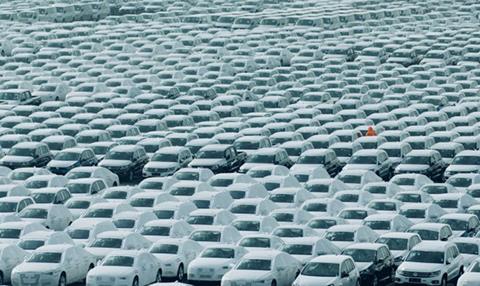 Film Fest Gent's 43rd edition (Oct 11-21) is planning a focus on Nordic cinema and a spotlight on Japan.
Titles showing in the Nordic Focus include The Yard (Yarden) by Måns Månsson from Sweden, the Swedish/Norwegian/Danish drama A Serious Game by Pernilla August and Norwegian children's film Solan & Ludwig: The Big Cheese Race by Rasmus A. Sivertsen.
"By dedicating our film programme to Nordic Cinema, we aim to show that strong, intelligent and moving drama from the countries of the Northern Lights is not restricted to crime literature and popular TV series, but can also be found in the present-day film production of the area," said festival artistic director Patrick Duynslaegher.
"With movies that are not as heavy and dark as one might expect, filled with deadpan humor, psychological finesse, tantalizing sensuality, weird comedy and a heavy portion of social commitment. Scandinavian, Finnish and Icelandic filmmakers masterfully succeed in reconciling their various artistic inspirations to the ever-changing commercial needs, which often makes it difficult to pinpoint their style," he added.
The spotlight on Japan is timed to coincide with this year's 150th anniversary of diplomatic relations between Japan and Belgium.
Duynslaegher said: "The Section Spotlight Japan is filled with new or unknown talent from one of the biggest national film industries in the world. The country of Yasujiro Ozu, Akira Kurosawa and Kenji Mizoguchi can count on a new generation of film makers aiming to surprise us with their original and provoking view of their country and its history, in a unique style incomparable to any other film culture.
"Alongside of these new titles, of which many will not make it into regular cinema distribution, a retrospective section filled with some key films of Japanese new wave director Nagisa Ôshima will be shown, one of the most critical and innovative directors of his generation."
Among confirmed titles are dark comedy Lowlife Love by Eiji Uchida, Harmonium by Kôji Fukada, Boy (1969), Death by Hanging (1968) and Merry Christmas, Mr. Lawrence.
Japanese composer Ryuichi Sakamoto will receive a Lifetime Achievement Award.
The city of Ghent also hosts the World Soundtrack Awards running parallel with the festival on Oct 19-20.