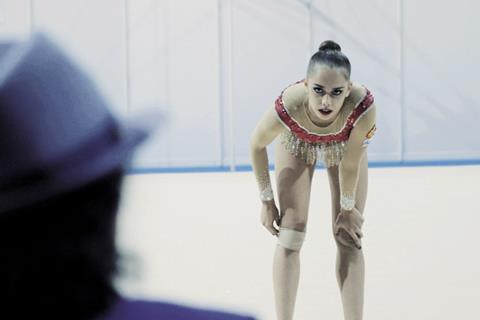 Film Movement has acquired US rights to Polish-German-Finnish documentary Over The Limit directed by Marta Prus.
Prus, a former gymnast, followed Russian rhythmic gymnast Margarita Mamun on her five-year journey to the Olympics, documenting the drama and pressure of her preparations.
Film Movement plans an autumn theatrical release on Over The Limit, which marks the first feature-length documentary from Prus and played at IDFA Amsterdam, the Moscow International Documentary Film Festival, and Goteborg Film Festival.
Film Movement president Michael Rosenberg brokered the deal with Autlook Filmsales North American sales executive Ania Trzebiatowska.
"Over The Limit brings audiences behind the scenes of the Russian sports machine in startling ways," Rosenberg said. "After watching the intense physical and psychological contortions expected at this level, moviegoers will certainly be left questioning the extreme cost of athletic success."
"Over The Limit has already been licensed to 20 territories, but we're very happy to partner with the passionate team at Film Movement for U.S. rights," Autlook Filmsales CEO Salma Abdalla added. "They had a clear vision on the marketing and release strategy for this nail biting movie whose strong fan-base and festival audience often compare the narrative with I Tonya."