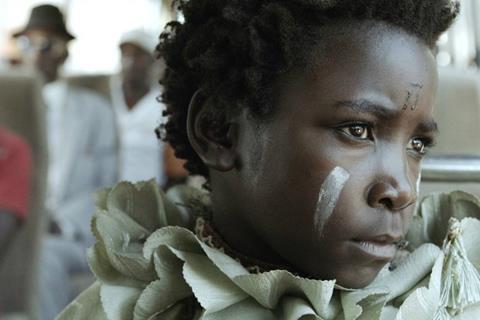 Film Movement has picked up US rights to Rungano Nyoni's Bafta-nominated satire I Am Not A Witch.
The film premiered in Cannes in Director's Fortnight last year and takes place in Zambia, where eight-year-old Shula arouses suspicion when she turns up unannounced in a village.
When she is found guilty of a minor infraction and tethered to a ribbon in a state-run witch camp, Shula must decide whether to endure her punishment or make a break for freedom.
I Am Not A Witch is nominated by Bafta for outstanding debut by a British writer, director or producer, and is a best international film nominee at the Independent Spirits.
Film Movement plans a theatrical release later this year followed by digital and home entertainment roll-out.
"Rungano Nyoni is a unique and vastly talented new storyteller" Film Movement president Michael E. Rosenberg said. "We're excited to be able to share her cinematic vision with U.S. audiences, as it also comes at a powerful time for our culture, when, at long last, women's voices and stories are playing an ever larger part both behind and in front of the camera."
"We're thrilled to be working with Film Movement and look forward to building on the Spirit Awards nomination and recent Sundance screening," producer Emily Morgan said. "As the film's message feels more timely than ever, we can't wait to see the US audience response."
Rosenberg negotiated the deal with Kinology president Grégoire Melin.