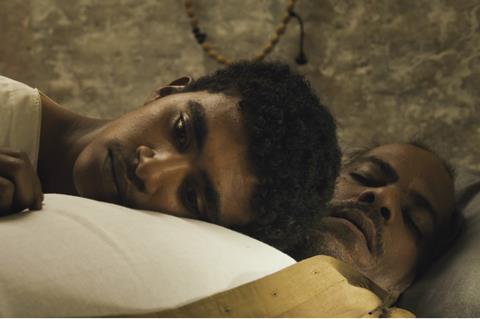 Film Movement is to premiere four of this year's submissions for the best international feature film Oscar on its virtual cinema platform in January.
Films being made available by the North American distributor include Amjad Abu Alal's You Will Die At Twenty, the first Oscar submission ever from Sudan and winner of a Lion of the Future Award for a debut film at last year's Venice Film Festival.
The contemporary drama will premiere on January 22 and tells of a young man raised to believe that will die at the age of 20.
Dzintars Dreiberg's Blizzard Of Souls from Latvia debuts on January 8 and centres on the experiences of a 17-year-old soldier in the trenches in the First World War. It is the highest-grossing film in Latvia for more than 30 years.
Switzerland's My Little Sister from directors Stéphanie Chuat and Véronique Reymond debuts on January 15 and centres on a playwright who reconnects with her brother in Switzerland as he recovers from leukaemia.
Naomi Kawase's True Mothers from Japan arrives on January 29 and is about a woman with an adopted child who is contacted out of the blue by the child's birth mother.
All films will be available individually through participating cinemas, and in a specially priced package.
Film Movement will also re-release Melina Léon's crime drama Song Without A Name (Cancion Sin Nombre), originally released in July and now the offical Peruvian submission.
Film Movement president Michael Rosenberg commented: "2020 has been a brutal year for movie theatres and film festivals, but these films submitted for the best international picture Oscar category are incredibly strong. We're thrilled to be able to deliver them exclusively through Virtual Cinema, allowing movie lovers to support their local independent cinemas while enjoying these important new films."