The 10 biggest recipients of BFI production funding in 2020 received a total of £11.6m in support.
They include additional Covid-related production awards for BFI-backed projects interrupted at the start of pandemic such as Benediction (£341,182), True Things (£272,902) and Pirates (£360,000).
Nearly all 10 titles, with the exception of Earwig, also received £20,000 as part of pilot initiative BFI Step-up, which enabled productions to provide opportunities for production crew from under-represented groups to work on BFI-funded features
1. Kensuke's Kingdom, Jigsaw Films (£1.62m)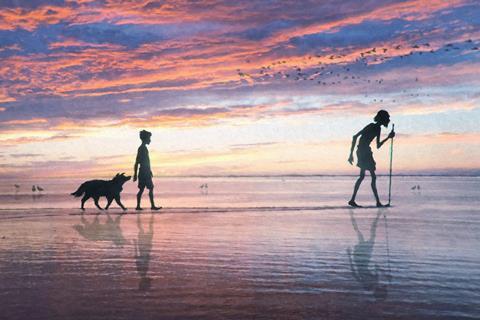 Sally Hawkins, Cillian Murphy and Ken Watanabe are among the English-language voice cast of this animated feature, based on Michael Morpurgo's bestselling children's novel of the same name and adapted by Frank Cottrell-Boyce (The Railway Man). It marks the feature directorial debut of both Neil Boyle, whose credits as an animator include Ethel & Ernest, and Kirk Hendry. The story follows a boy who becomes shipwrecked on a remote island and discovers a mysterious figure is watching over him. The producers are Camilla Deakin and Ruth Fielding of Lupus Films; Sarah Radclyffe, who co-founded production powerhouse Working Title; and Barnaby Spurrier. Co-producers are Stephan Roelants of Luxembourg-based Melusine Productions and Jean Labadie of France's Le Pacte. International sales are handled by Bankside Films.
2. Benediction, UME14 (£1.46m)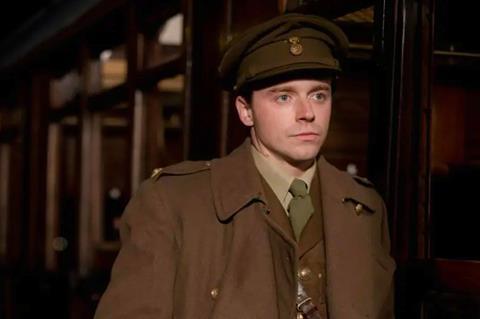 Terence Davies directs this portrait of First World War poet Siegfried Sassoon, starring Dunkirk and Fighting With My Family actor Jack Lowden. Peter Capaldi will play Sassoon in his older years. The film was three days from beginning production when lockdown hit in March. It ended up shooting for seven weeks from mid-September and is produced by Mike Elliott of EMU Films, whose recent credits include Steve McQueen's Small Axe films. As well as the BFI, finance came from BBC Film, MYRA Entertainment, Lipsync and Creative England. Bankside Films has world sales rights.
3. Boxing Day, Boxing Day Productions (£1.29m)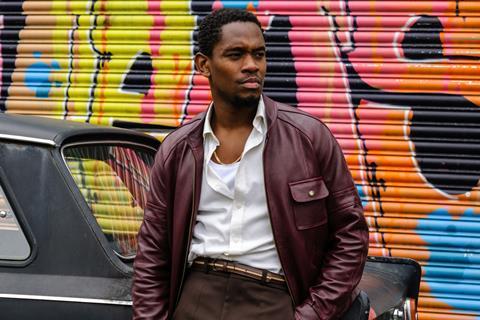 Aml Ameen, star of Idris Elba's Yardie, makes his feature directorial debut with this festive romantic comedy. Ameen, recently seen in I May Destroy You, will also star in the film, which he has co-written with Bruce Purnell. It follows a UK author living in the US who returns home to London for Christmas to introduce his American fiancée to his eccentric British-Caribbean family. Film4 is also financing the project with Warner Bros. distributing in the UK and Ireland. Ameen and Purnell are producing through Studio113 with Matthew G. Zamias, Damian Jones of DJ Films, Dominique Telson, and Joy Gharoro-Akpojotor. International sales are handled by Rocket Science.
4. True Things, True Things Films (£1.28m)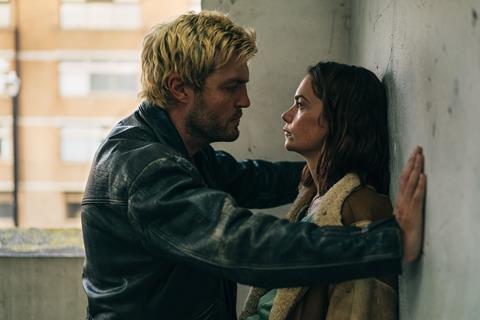 Harry Wootliff follows up her Bafta-nominated debut Only You with this psychological drama about a woman who embarks on an exhilarating but destructive relationship with an attractive stranger. Ruth Wilson (His Dark Materials) and Tom Burke (The Souvenir) play the central roles. Filming began earlier in the year but was shut down due to the pandemic and resumed in September, in the east of England and southern Spain. Producers are Tristan Goligher of The Bureau, Wilson through her production company Lady Lazarus, and Ben Jackson and Jude Law through Riff Raff UK. Financiers also include BBC Film while sales are handled by The Bureau Sales.
5. Pirates, New Year Film (£1.27m)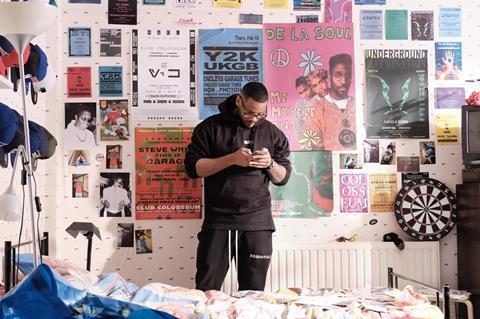 Actor-TV presenter Reggie Yates makes his feature directorial debut with his story of three friends driving across London on New Year's Eve 1999 searching for party tickets. The production was shut down after three weeks of filming, due to the pandemic lockdown, and completed shooting in September. Producers are Kate Norrish and Polly Leys of Hillbilly Films, and the film was developed with BBC Films, which also financed the feature with the BFI.
6. The Fantastic Flitcrofts, Maurice Media (£1.25m)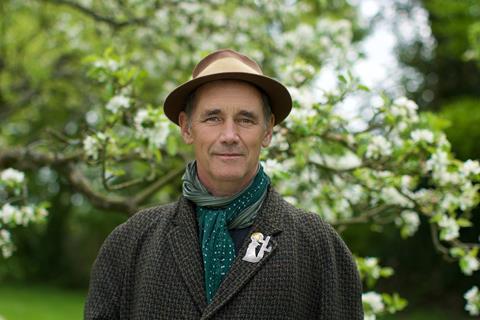 Oscar-winner Mark Rylance stars as real-life golfing folk hero Maurice Flitcroft in this comedy drama, directed by Craig Roberts, whose credits include Eternal Beauty. The story follows a dreamer who managed to gain entry to the British Open Golf Championship in 1976 and subsequently shot the worst round in its history. The cast also includes Sally Hawkins and Rhys Ifans, and the screenplay has been written by Paddington 2's Simon Farnaby,, adapted from a book he wrote with Scott Murray. The producers are Water & Power's Tom Miller, Baby Cow Films' Nichola Martin, and Kate Glover. Finance also came from BBC Film with Ingenious Media. Cornerstone Films handles worldwide sales and has already closed deals with eOne for the UK and Universal Pictures Content Group for numerous territories.
7. Mothering Sunday, Number 9 Films Sunday (£1.01m)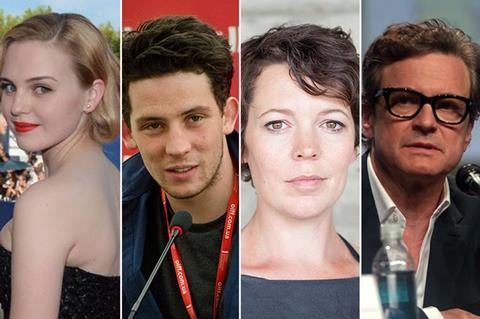 French director Eve Husson, whose Girls Of The Sun played in competition at Cannes in 2018, returns with this romantic drama based on Graham Swift's novella of the same name. Josh O'Connor, Odessa Young, Olivia Colman and Colin Firth star in the film, which takes place in England in 1924. Alice Birch adapted the screenplay about the maid of a household who is having an affair with a rich man about to announce his engagement. The producers are Elizabeth Karlsen and Stephen Woolley of Number 9 Films, and further financing came from Film4 and Lipsync. Rocket Science handles sales and it has been acquired by Sony Pictures Classics for North America and multiple territories, and Lionsgate for UK release in 2021.
8. Ballywalter, BT22 (£860,860)
Actor Prasanna Puwanarajah will make his feature directorial debut with this bittersweet comedy set in the village of Ballywalter, Northern Ireland. The script has been written by Stacey Gregg, the writer-director of upcoming psychological thriller Here Before. Producers are James Bierman of Empire Street Productions, Nik Bower of Riverstone Pictures and NI Screen.
9. Earwig, Anti-Worlds Earwig (£850,000)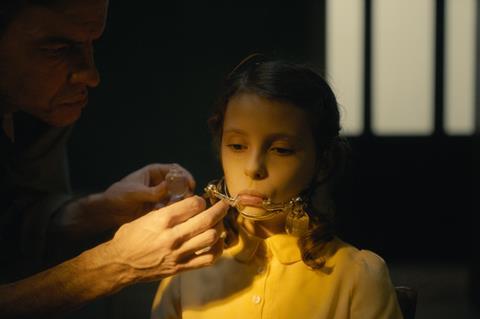 French filmmaker Lucile Hadzihalilovic makes her English-language debut with this surreal story of a man employed to care for a young girl, his main duty being to to attend to her "ice dentures" which need changing several times a day. Hadzihalilovic co-wrote the script with Geoff Cox, adapting a 2019 novel by Brian Catling. Backed by Film4 and the BFI, it is a joint production between Jean des Forêts at Paris-based Petit Film and the UK's Andy Starke under the Anti-Worlds banner, in co-production with Jean-Yves Roubin's Belgium-based Frakas Productions. Wild Bunch International launched sales during the AFM.
10. Medusa Deluxe, UME15 (£760,000)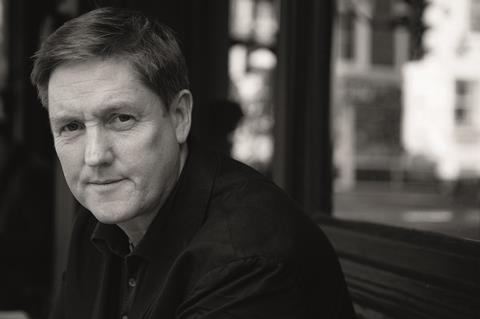 Little is known about this film, which will mark the feature debut of music video director Tom Hardiman. It is produced by Mike Elliott of EMU Films, whose has also shot Terence Davies' Benediction this year and produced Steve McQueen's Small Axe films. It is understood to have wrapped shooting in November. Finance came from BBC Film as well as the BFI.